Board Members
The Bòrd comprises of the Interim Chair and nine Members who meet regularly throughout the year.
Members of the Bòrd are appointed by Scottish Ministers. The normal term of office for a non-executive Bòrd member is four years, although lengths of appointments may be varied to ensure continuity of Bòrd membership.
The Bòrd is responsible for the overall management, strategic direction, maintaining sound risk management and internal control systems, succession planning and performance of the body. It discharges its responsibilities through regular scheduled meetings and ad hoc meetings, as may be required. The Bòrd has reserved specific matters to itself for determination and approval which include strategic issues, the risk profile of the body, approval of the annual budget, awarding of material contracts and succession planning for senior management.
Members: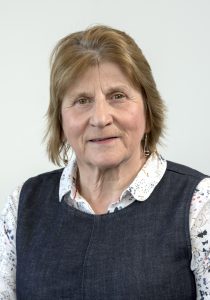 Mairi MacInnes (Interim Chair)
Mairi MacInnes has numerous roles within her local community relating to Gaelic language and education spanning early years, primary and adult learning. Mairi, head teacher of Sgoil an Iochdair, is also a member of the 1+2 Approach to Language Learning Group in the Western Isles. Mairi is Chair of Ceòlas Uibhist Ltd, the highly acclaimed Gaelic arts organisation. She has also sat on the board of a number of national organisations, such as the Scottish Arts Council and Comataidh Craoladh Gàidhlig. She was the founding member of Cothrom and a founder member and development worker for Fèis Tìr a' Mhurain.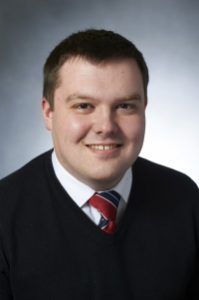 Donald MacLeod
Donald MacLeod is a fluent Gaelic speaker and was in the first class to receive Gaelic Medium Education at Carloway Primary School. He has a joint honours degree in Gaelic and Politics from The University of Aberdeen and has a secondary teaching qualification for Gaelic & Modern studies from the same university. Donald spent two years teaching at Inverness Royal Academy and currently teaches Social Subjects and Religious Moral Education through Gaelic at The Nicolson Institute. He has been involved, in a voluntary capacity, in a range of organisations including The Gaelic Secondary Teacher's Professional Association, choirs, historical societies, community groups and churches. He has been a board member of Bòrd Na Gàidhlig for the last four years. During his time at Bòrd Na Gàidhlig, he has served on the Development Committee, the Panel for Gaelic Plans and the Education Committee.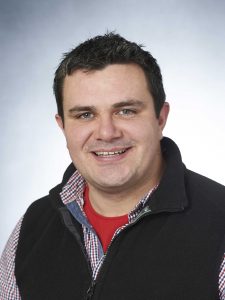 Donald Macsween
Donald Macsween is a native Gaelic speaker and crofter from Ness in the Isle of Lewis. Donald works part-time for Comhairle nan Eilean Siar in the education department, helping provide support to young people in Lewis. Donald is also a freelance TV presenter and appears on BBC Alba (mainly Farpaisean Chon-Chaorach and the recent series 'An Lot/The Croft'). Donald has been involved in community work for some years and is supportive of strong rural communities.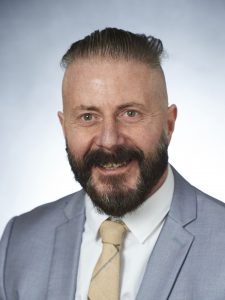 Jim Whannel
Jim Whannel was born and brought up in the east-end of Glasgow, at a time when there were no living links to the Gaelic language in the area. He began learning at secondary school and attended one of the first ever summer schools at Sabhal Mòr Ostaig in 1974. His subsequent career has been as a primary Head Teacher and a Quality Assurance Officer with Glasgow City Council, where his remit was Gaelic.
He chaired the national inter-authority organisation for Gaelic – the Management Review Group and was Chair of the board of Stòrlann, having represented the City of Glasgow on these organisations from 2006. He brings to the Bòrd wide-ranging skills in leadership and communication with an extensive grasp of the key issues relating to the growing resurgence of Gaelic across the country.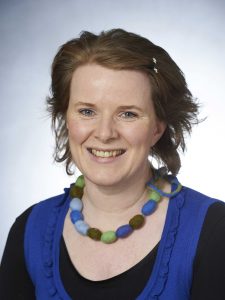 Johan Smith
Johan Smith is a native Gaelic speaker from Barvas, Lewis, and studied Gaelic and Sociology at Aberdeen University. During her involvement in cultural tourism, and while working as an Education Development Officer, Johan visited many communities throughout the country supporting local initiatives. She is familiar with the multi-disciplinary approach to Gaelic development through her role as a simultaneous translator at local and national events. Working as a copy-editor and proof-reader over the last 25 years have seen her make a valuable contribution to many of the resources the Gaelic publishing sector has produced. Johan brings to the board first-hand experience of working within the Gaelic community and meeting the challenges of generating support for Gaelic in areas where the importance of the language is, as yet, less recognised.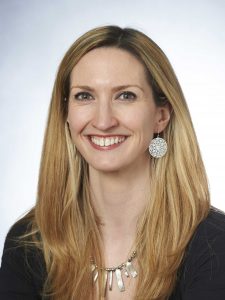 Joy Dunlop
Joy Dunlop is a Gaelic singer, dancer, teacher and TV presenter. She graduated from Sabhal Mòr Ostaig with an honours degree in Gaelic Language and Culture and spent five years working as a Gaelic Development Officer for An Comunn Gàidhealach, before embarking on a freelance career in the Gaelic arts. A Mòd Gold Medallist, she is a passionate ambassador for Gaelic music and culture and combines her performing career with both language and song teaching at Glasgow University, Sabhal Mòr Ostaig and through the popular Youth Music Initiative scheme. Joy brings an enthusiasm for Gaelic language and its development, first-hand experience of arts and educational issues and a good understanding of the strengths and needs of the Gaelic community.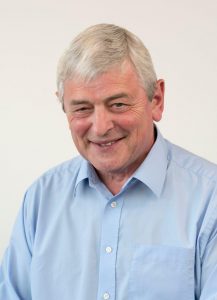 Allan Campbell
Allan has been active in Gaelic language and revitalisation for over 40 years and served as a special adviser to the Ministerial Advisory Group on Gaelic. Allan was appointed as CEO to Bòrd na Gàidhlig's predecessor, Bòrd na Gàidhlig (Alba), and continued to serve as CEO when the current body was established in 2005.  He was awarded an Honorary Doctorate in 2008 by the University of Aberdeen for his contribution to Gaelic language development, and in 2010 was named Gaelic Ambassador of the Year by the Scottish Government.  Together with knowledge of Gaelic development Allan also brings to the Bòrd experience in marketing, economic and community development, and broadcasting. Allan is currently a co-opted member of Sabhal Mòr Ostaig's Estates and finance committee, Honorary Chieftain of Inverness Gaelic Society and was recently appointed President of An Comunn Gàidhealach.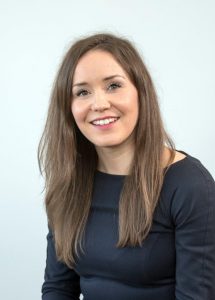 Fiona Dunn
Fiona is a Gaelic development and policy specialist with a wealth of experience in delivering a range of language development initiatives within the public and higher education sectors. Fiona was the first person to hold a Gaelic Development Officer role within Scottish higher education in 2009 and has previously held Director positions with key Gaelic organisations including Comunn na Gàidhlig and An Lochran.  Fiona was awarded the Workplace Initiative Award in 2013 at the inaugural Gaelic Awards for her work at the University of Glasgow.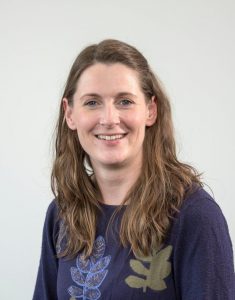 Jennifer Gilmour
Jennifer is a play leader with Cròileagan Dhùn Èideann. Jennifer is a Gaelic learner, recently graduating with a BA in Gaelic and Development from Sabhal Mòr Ostaig. Jennifer is an active committee member of Comann nam Pàrant Dhùn Èideann and served as its convener for two years during the successful campaign for a dedicated Gaelic school in Edinburgh. Jennifer is currently co-producing the City of Edinburgh Council's Gaelic Language Plan and is a member of the organising committee of Mòd Ionadail Dhùn Èideann.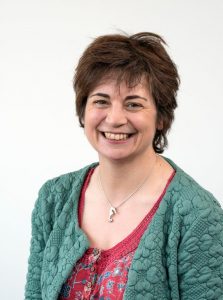 Mary Ann Kennedy
Mary Ann is an urban Gael, born and brought up in the multilingual, multi-cultural southside of Glasgow. She is a musician and broadcaster, running a successful residential recording and creative studio – Watercolour Music in Ardgour, Lochaber, with her husband, producer and musician, Nick Turner. She also has previous experience in news and current affairs, having run the BBC's Gaelic news service. Her own creative practice focusses on the Gaelic language in a contemporary creative setting, and her particular interests with the Bòrd lie in retention and reclamation of speakers, both learner and native, and in developing language skills through creative expression.
BnaG Board Declaration of Interest 13-03-2019
Standing Orders September 2013
Members Code of Conduct
The Scottish public has a high expectation of those who serve on the boards of public bodies and the way in which they should conduct themselves in undertaking their duties. The Ethical Standards in Public Life etc (Scotland) Act 2000 provides for new Codes of Conduct and established a Standards Commission for Scotland to administer the requirements and deal with any alleged breaches of the codes.
Members of Bòrd na Gàidhlig must meet those expectations by ensuring that their conduct is above reproach at all times.
Info on members salaries
Details of Bòrd na Gàidhlig Members' remuneration are published in the Bòrd's Annual Reports and Accounts.