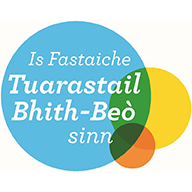 Bòrd na Gàidhlig is an Equal Opportunities Employer. Staff will normally be recruited on the basis of an individual's knowledge and competence for the posts advertised. We are committed to equality of opportunity and welcome applicants from all sectors of society. If you are an applicant with disabilities who meets the essential requirements of the post, we will interview you.
Language Plan Officer
Bòrd na Gàidhlig are looking to employ a Language Plan Officer to work within our Plans Team for 15 months.
We would welcome applications from people throughout Scotland as the successful applicant will be home-based initially.
Deadline for applications: Monday 31st January 2022 at 10am.
Interviews will be held on Microsoft Teams on Thursday 10th February 2022.
Further information can be found 
here
.
Privacy Notice - Recruitment