Glasgow's Culture Strategy – A Rescope and Refresh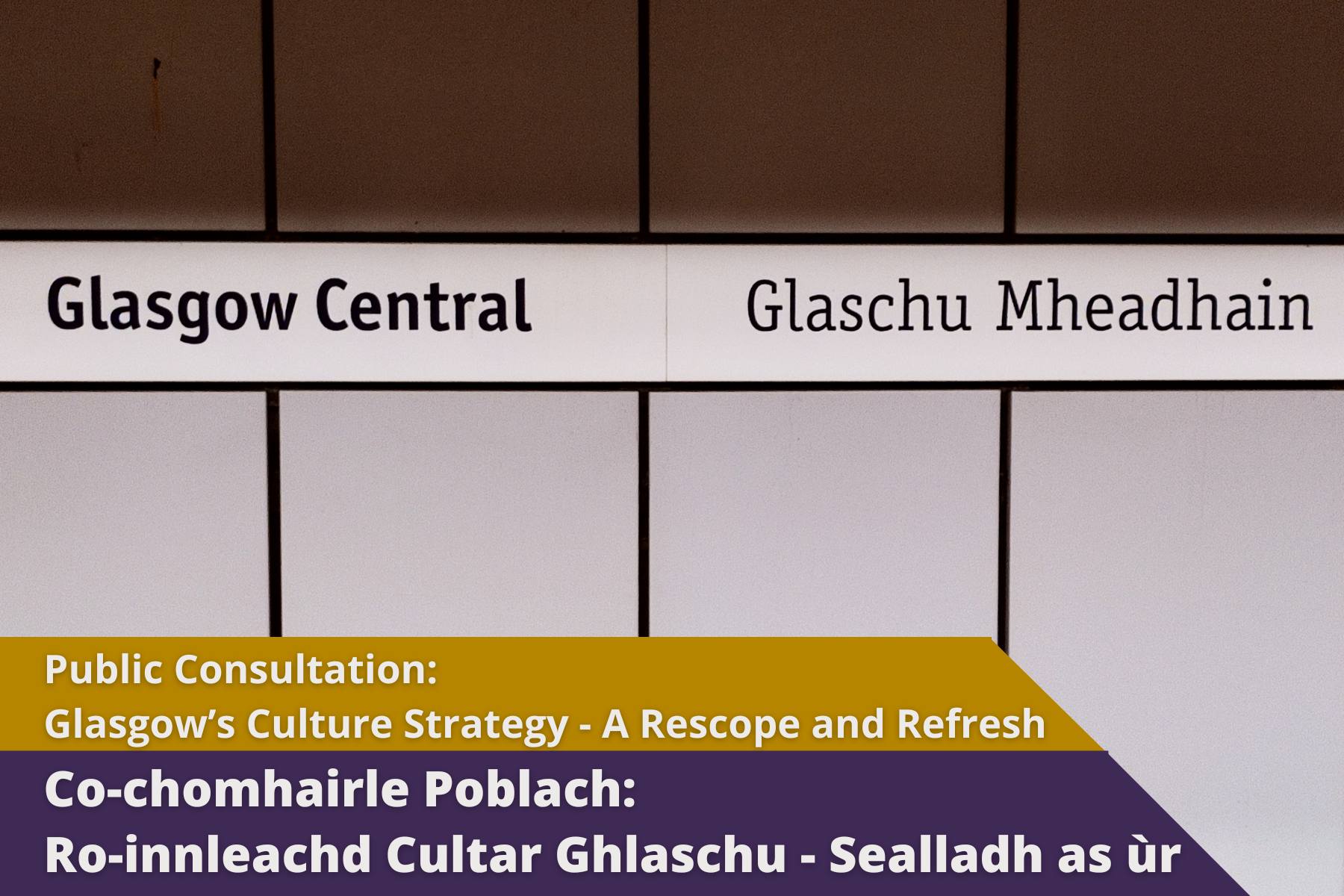 Bòrd na Gàidhlig has submitted a response to Glasgow Life's consultation on Glasgow's Culture Plan and Strategy.  Points raised in the response include.
Bòrd na Gàidhlig is responding to this consultation to, in particular, highlight the importance of Gaelic within the culture and creative sectors in Glasgow and thus its importance for the proposed Culture Strategy.
We welcome the Draft Plan's statements that:
• Culture should be: "a product of the experiences, lives and views of everyone".
• According to the Vision "Glasgow's cultural landscape truly reflects the City's people".
• The Values should include to be "open, fair and inclusive" and to be "authentic and distinctive".
Gaelic language and culture fit closely with these statements. That is in terms of their being important to the lives of those who speak the language and/or enjoy Gaelic culture which is both an authentic and distinctive element of Glasgow's culture.
Gaelic is a unique cultural asset. It is a major part of Scottish cultural identity and a key part of the strong cultural assets that feature in events in Scotland. Many traditional and new forms of Scottish arts draw upon Gaelic culture: although not all will be expressed in the Gaelic language. For example, many pipe bands, folk bands, Highland dancing groups, Highland Games and cèilidhs will draw upon Gaelic culture and heritage.
Thus, there is a need for the Plan and the subsequent Strategy to acknowledge the contribution of Gaelic culture to overall cultural and creative activity in Glasgow.
The full response can be read here.