Recruitment underway for 3 new Board Members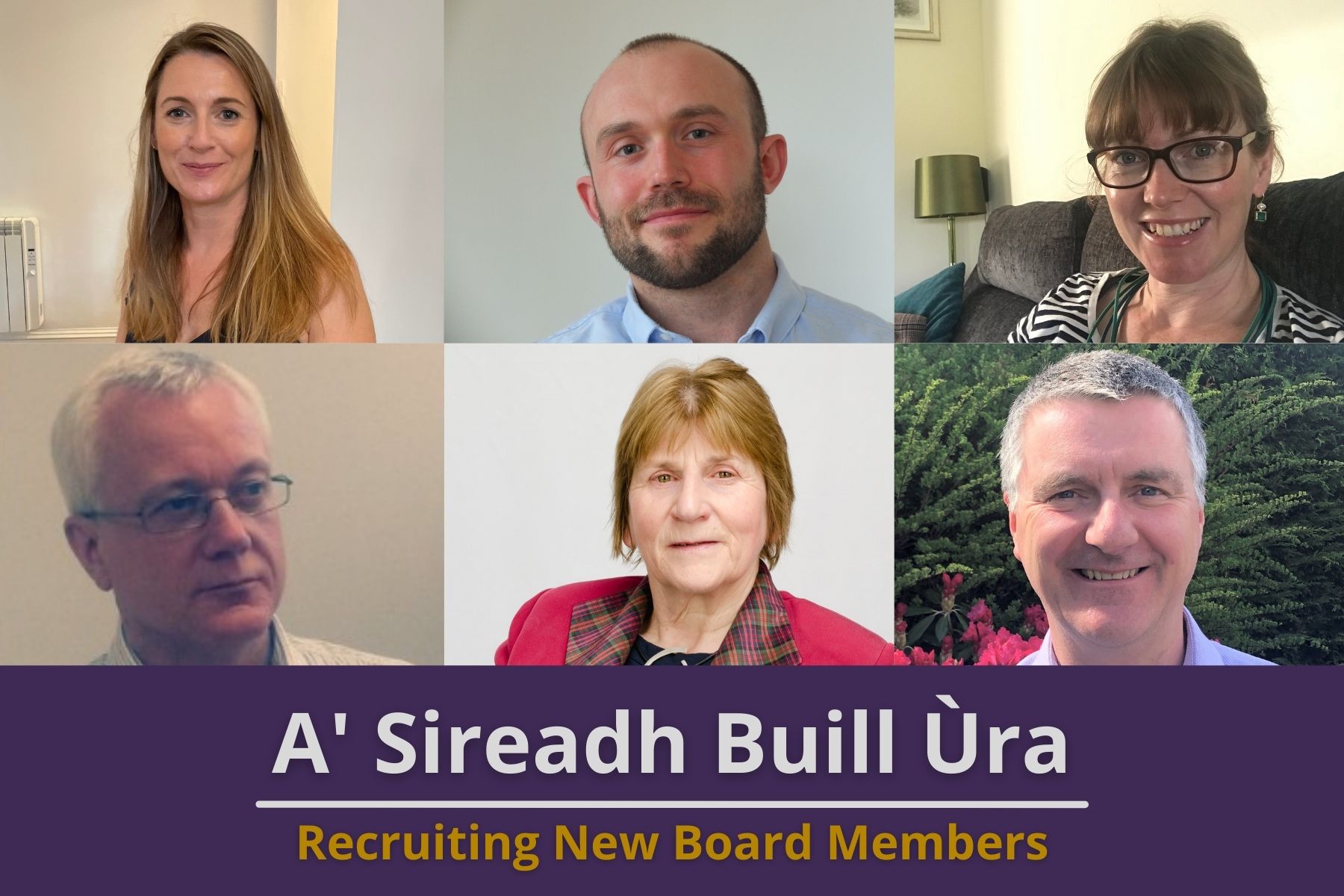 Scottish Ministers are seeking to appoint three skilled and committed individuals to the board of the principal public body for the promotion of the Gaelic language, Bòrd na Gàidhlig.
Scottish Ministers welcome applications from people from a wide range of backgrounds who have the following skills, knowledge and experience:
Generalist skills/knowledge/experience
Gaelic communication skills
Oversight & Accountability
Effective analysis & Decision making
Communication & Teamworking
*Specialist skills/knowledge/experience
Language planning
Legal background/awareness
Cathraiche (Chair) of Bòrd na Gàidhlig, Màiri MacInnes said: "Being part of the Board of Bòrd na Gàidhlig is an exciting opportunity to be involved in the development and promotion of the language. I would encourage all those with the commitment, expertise and passion in securing the future of the Gaelic language in all communities, whether that be online, cities or rural areas to apply for one of these appointments."
An informal information session will be held for any interested parties to ask any questions or learn more about the role on Wednesday 5 April 2023 at 6:30pm. You can register for the event at www.bit.ly/BuillBnG
Board members will be expected to spend on average three days per month on BnG business. The appointments will take effect on 1 August 2023, and the closing date for applications is 24 April 2023.
Interviews will take place in June 2023.
How to apply
An application pack and full details on these posts and other public appointments can be found at the public appointments website www.appointed-for-scotland.org.