Scottish Government Electoral Reform Consultation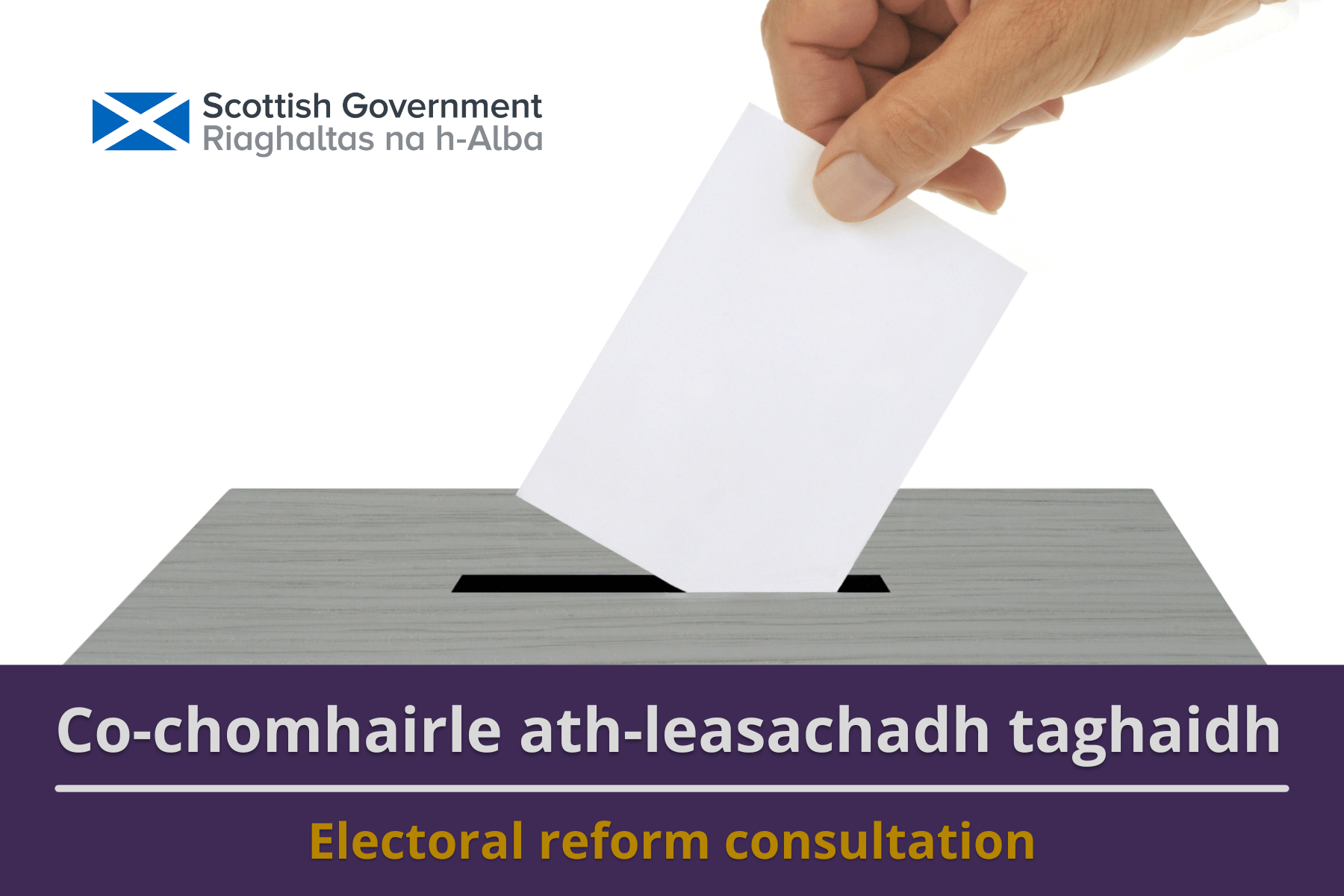 The Scottish Government is currently holding a consultation on electoral reform.  Bòrd na Gàidhlig has submitted a response and among the points raised, we said:
Scottish Government's Gaelic Language Plan states that "for Gaelic to have a sustainable future, there needs to be a concerted effort" on the part of a range of bodies and individual Gaelic speakers-including "government"-to:
• Enable the use of Gaelic in a range of social, formal, and work settings.
• Expand the respect for, and visibility, audibility, and recognition of Gaelic.
Thus, extending the use of Gaelic to election materials would help to achieve Scottish Government's own policies for the language. By increasing the use of Gaelic, it would also contribute to achieving the aims of the National Gaelic Language Plan.
This could include the use of Gaelic on election ballot papers in Scottish Parliament and local authority elections.
The full response can be found here.