Scottish Parliament Public Participation Inquiry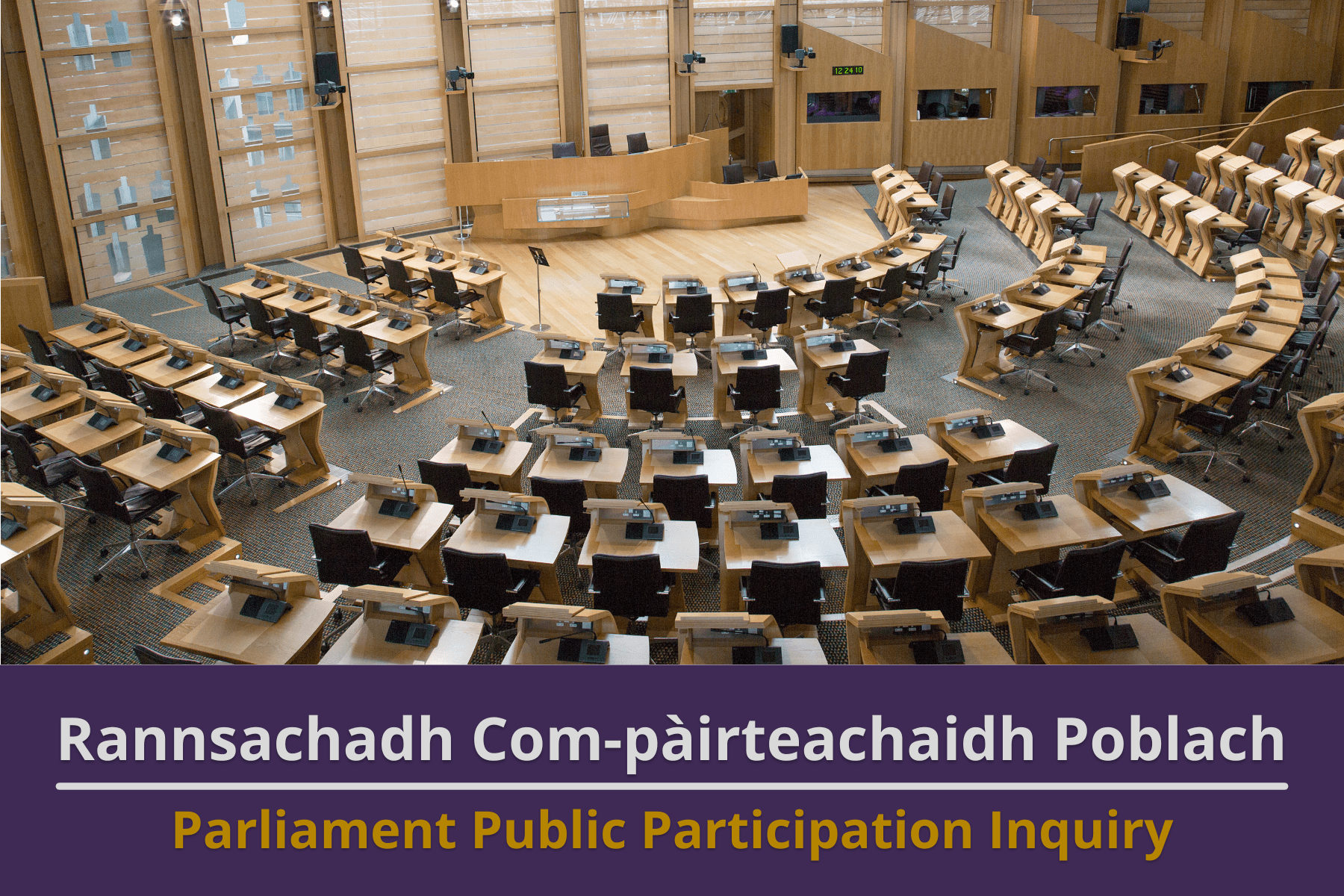 In February 2023 Bòrd na Gàidhlig submitted a response to the Scottish Parliament's Public Participation Inquiry.  Amongst the points raised, we said:
One of the Key Messages in the Public Participation Summary Report was that "The Scottish Parliament needs to do more to tell people about its engagement and participation work". Bòrd na Gàidhlig recognises the excellent work of the Gaelic Officer at the Parliament but more could be done to ensure equity of engagement and participation for Gaelic speakers. It would include emphasising the ability to use Gaelic in responding to the Parliament whether in writing or giving evidence orally. Use of Gaelic in engagement would increase interest and participation by Gaelic users – among both organisations and individuals.
The full response can be read here.