Skills Delivery Independent Review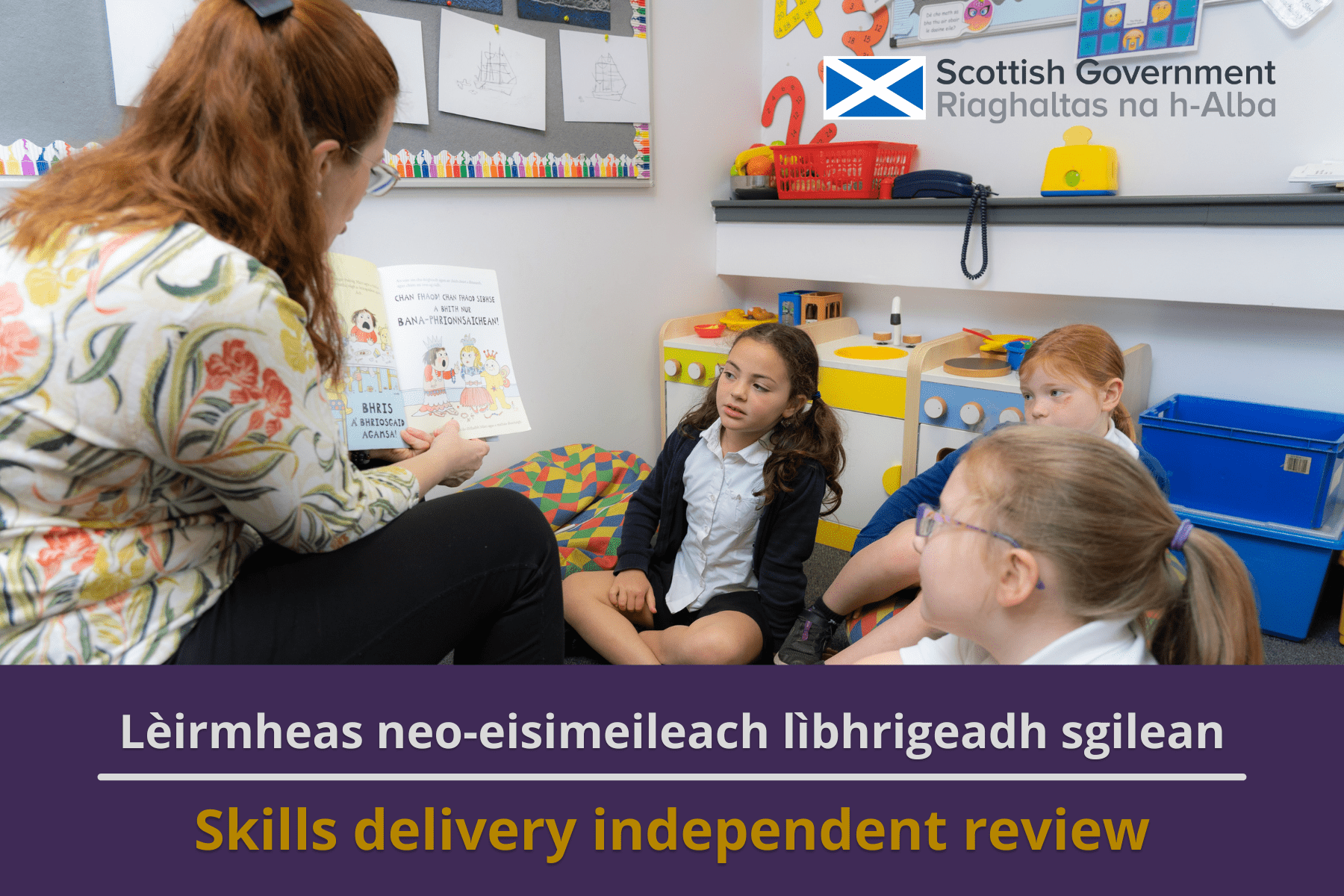 The Minister for Higher Education, Further Education, Youth Employment and Training has called for evidence for an independent review of skills delivery in Scotland.
Bòrd na Gàidhlig has submitted a response to this consultation which contained the following:
We would recommend that the skills landscape appropriately includes the range of issues relating to Gaelic-speaking communities across the country. In Scotland education is provided through either Gaelic or English and it will be important that our skills strategies and the organisations leading development ensure that both the Gaelic Medium Education (GME) and English Medium (EME) sectors are included in all planning.
The full response can be read here.