£142k awarded to community projects across Scotland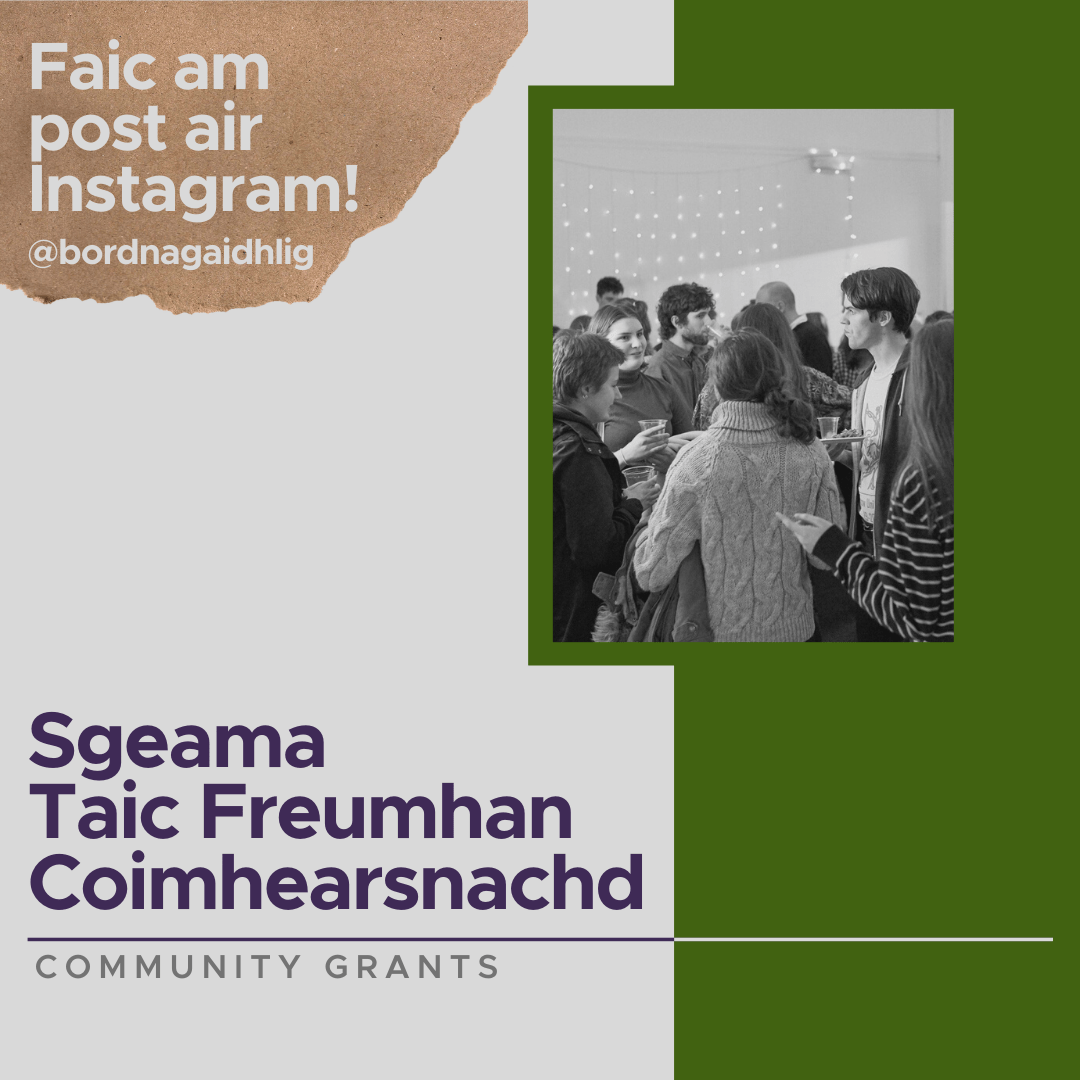 Bòrd na Gàidhlig (BnG) are pleased to announce that they are awarding £142,000 to community based projects in Scotland through their Taic Freumhan Coimhearsnachd (TFC) funding scheme.
The TFC funding scheme was established to help community groups to undertake projects in support of the National Gaelic Language Plan.
54 projects are to be funded by the TFC scheme for the year 2022-23. 
The successful projects include Gaelic language classes, Mòd and Comann nam Pàrant groups and projects which aim to support the Gaelic language. The projects are being run across the country, covering areas such as Inverclyde, Edinburgh, Stirling, Mull and the Highlands and Islands. 
Shona MacLennan, CEO of Bòrd na Gàidhlig said:
"The Taic Freumhan Coimhearsnachd scheme contributes significantly to the National Gaelic Language Plan's aim of increasing the use of Gaelic, by more people, in more situations.  We are very pleased to be supporting a wide range of projects and areas which will be increasing the use and learning of Gaelic in communities across the country. 
"We were pleased to receive more applications for funding than we did last year and we take that as a sign that communities are preparing to embark on new Gaelic projects and initiatives. Covid-19 has had a big impact on the work that groups do in their own communities and much of that work has been done online.  We are looking forward to the return of face-to-face events and projects in the coming year, as well as some projects continuing online.
"We would like to send our sincere thanks to everyone who is working hard in their communities to increase the use of Gàidhlig in what is a challenging time and we hope that this funding will be very helpful in areas across Scotland."
The scheme was open for 9 weeks between 11 November 2021 and 18 January 2022.