Aberdeen GME Catchment Consultation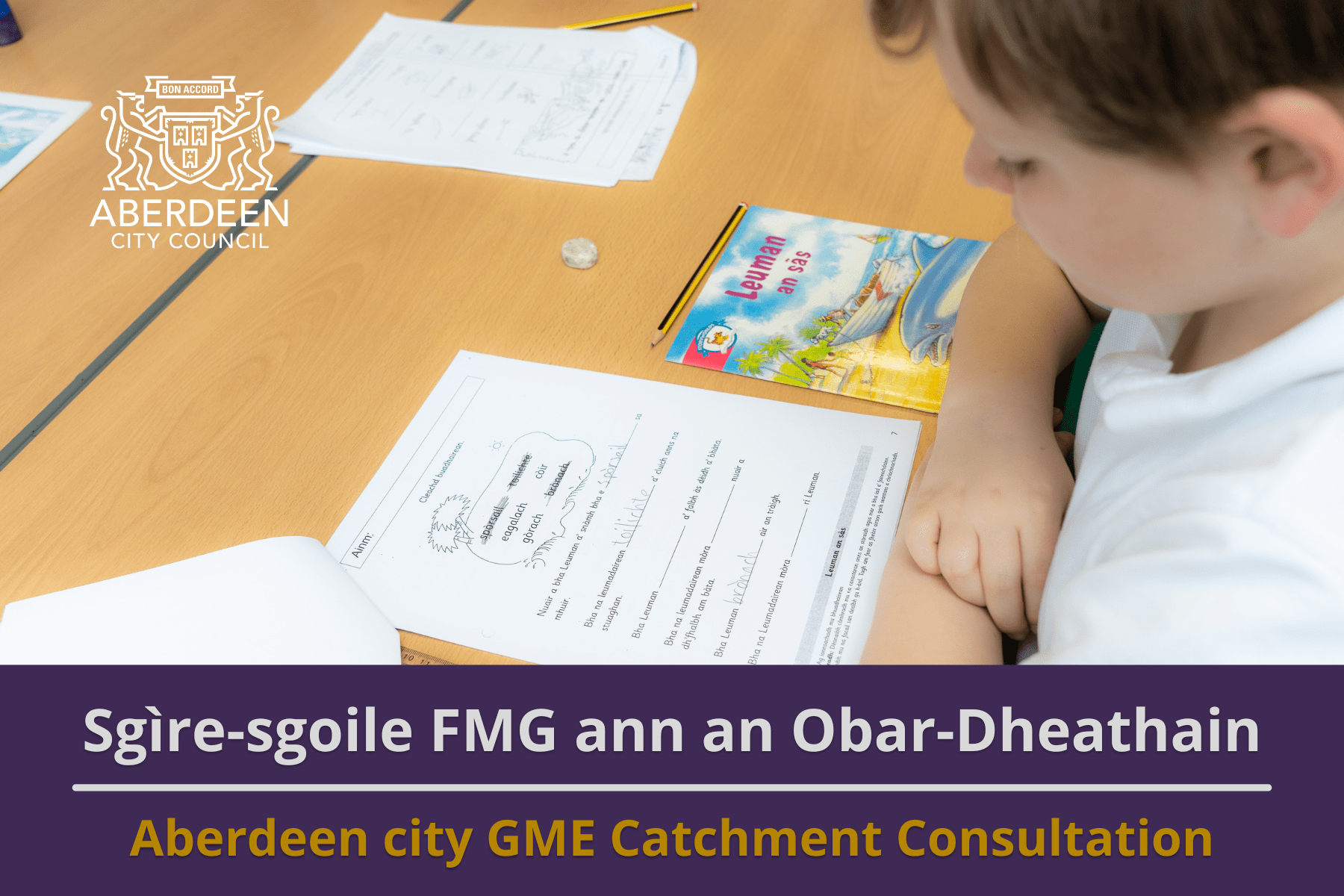 On the 3 March 2023 Bòrd na Gàidhlig submitted a response to Aberdeen City Council's consultation on their Gaelic Medium Education catchment area.
Among the points raised, Bòrd na Gàidhlig said:
The education authority has given due consideration to children & families that may be impacted by the proposed changes. For example, those outwith city boundaries, and highlighted that they will be able to continue with GME.
The education authority has highlighted how children & families living outwith city boundaries can access GME should they wish to do so.
Therefore, Bòrd na Gàidhlig welcomes the recommendation that a catchment area will be established for both Hazlehead Academy
Gilcomstoun School where there is GME provision.
The full response can be read here.