AWARD WINNING READING RESOURCE PROVIDES ESSENTIAL SUPPORT TO GAELIC PUPILS DURING SCHOOL CLOSURES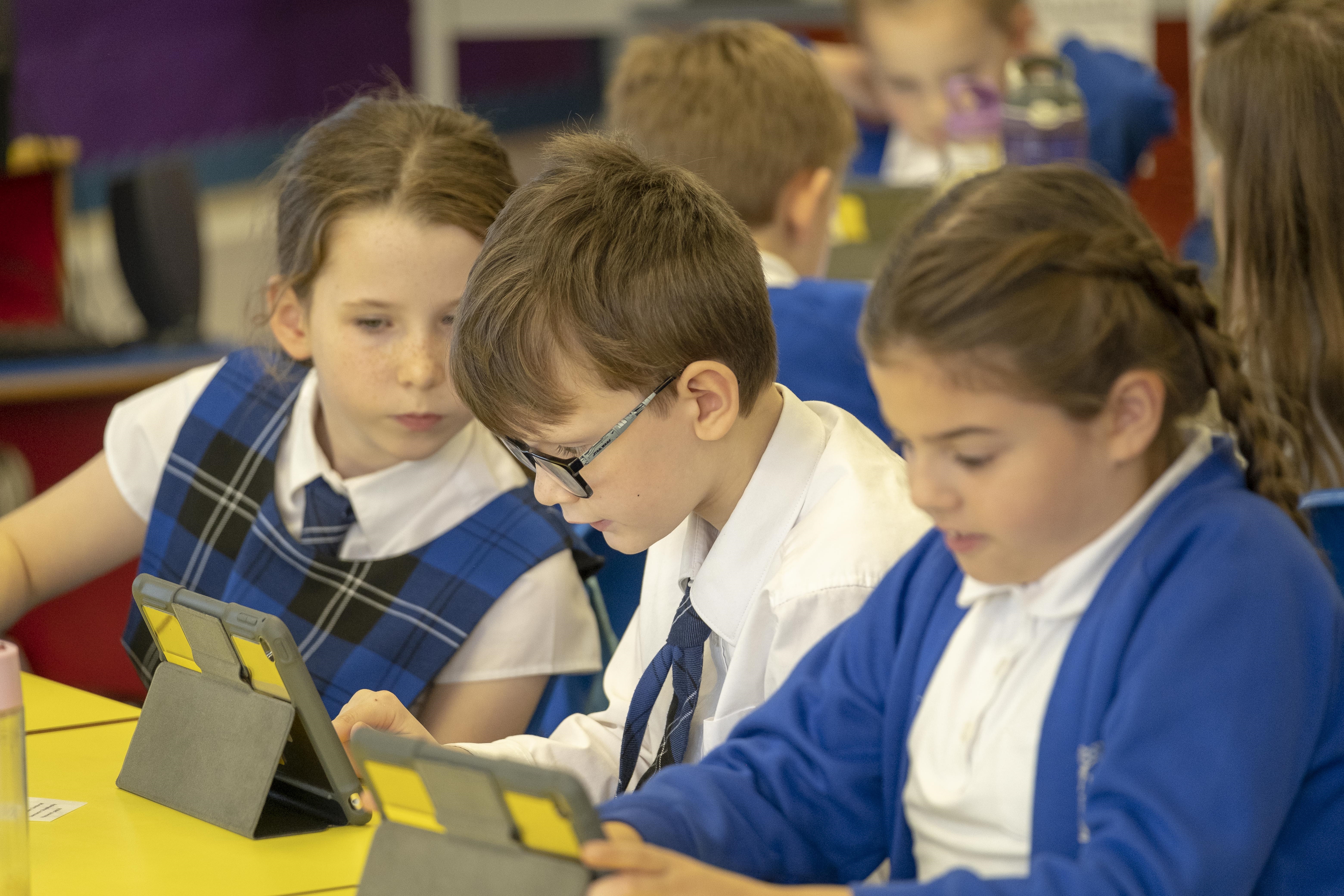 Giglets Gàidhlig is a free-to-schools literacy resource supporting Gaelic Medium Education (GME) pupils in accessing a continuously growing online library of currently nearly 100 Gaelic texts with hundreds of Gaelic resources and 68 Gaelic audio books.
In March 2018, Bòrd na Gàidhlig announced funding for a unique digital Gaelic education project hailed as 'Netflix for reading', Giglets Gàidhlig.
Giglets Gàidhlig is an innovative and ground-breaking Gaelic literacy project providing Gaelic texts together with supporting teacher and pupil resources, voice-overs, music, animations and illustrations in a modern, digital and cloud-based way to all GME schools.
The Giglets team have been working to put additional support measures in place following First Minister Nicola Sturgeon's announcement on Wednesday (18/03) to close schools on Friday (20/03).
Jim Whannel, Director of Education at Bòrd na Gàidhlig said:
"The Giglets Gàidhlig resource base provides a wealth of materials that children and young people can use to continue to develop their literacy skills in Gaelic. It is easy to use, comprehensive and designed specifically to meet our immersion needs in Gaelic Medium Education. I would highly recommend this resource base to all our eager Gaelic Medium learners and their families – it's fun too, with great texts and cartoons and useful backup material to support learning across Early Years, Primary and Secondary GME.
"I'd also like to commend the Giglets team for all their excellent work in continually expanding the resource base and their current focus on supplying our Gaelic-medium learners with high-quality materials which can be adapted for use whilst schools are closed."
Chairman and Founder of Giglets Dr. Karsten Karcher said:
"The Giglets library of texts and supporting tasks is accessible from home for both teachers and pupils. We understand that continuing to provide high-quality education during these unprecedented times to pupils is of paramount importance. Giglets has implemented additional measures to support home learning and to provide teachers and parents additional assistance during this time."
Although the Giglets team are based from home now, following Scottish Government advice, the helpdesk remains open for enquiries in both English and Gaelic, and remote trainings are provided to teachers. Teachers and parents can find out more and contact Giglets on Giglets.com.