Bòrd na Gàidhlig commissions new research into links between wellbeing and Gaelic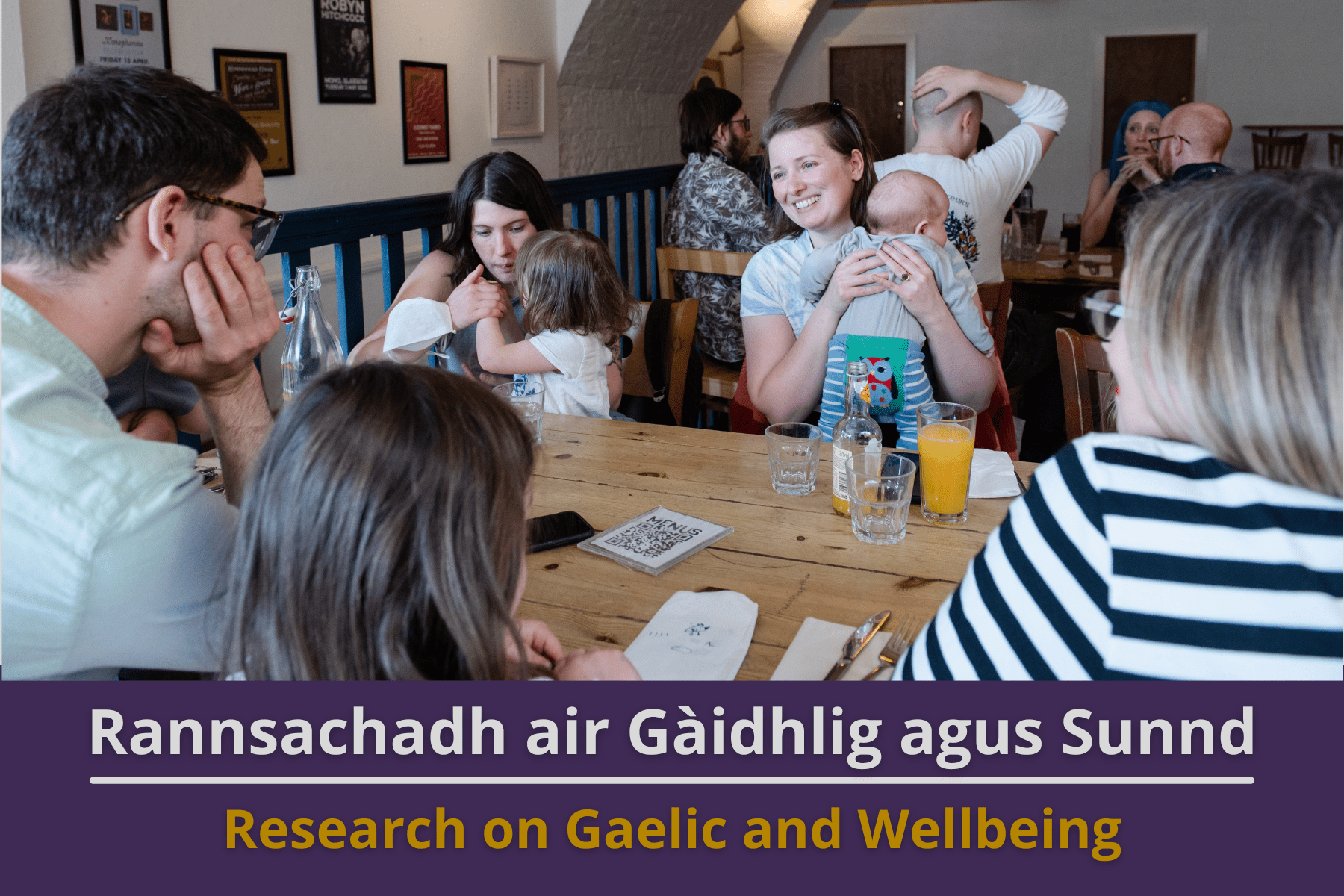 As understanding and increasing wellbeing become more important in all our lives, Bòrd na Gàidhlig has awarded a commission to DC Research to carry out a study into how Gaelic enhances the wellbeing of individuals, communities and the nation as a whole.
Wellbeing is increasingly recognised as a factor in a wide range of fields across the economy and society. Online meetings in Gaelic during the Covid-19 pandemic demonstrated that wellbeing, inclusion and networking were important and could be enhanced, and also demonstrated the role of Gaelic in increasing wellbeing generally.
The recent Scottish Social Attitudes Survey (2021) revealed that 70% of those learning Gaelic believed that this contributed to their wellbeing.  As the numbers of people learning the language grows, this aspect of engaging with Gaelic could be increasingly important.
When it commences this month, the research will evaluate and describe how Gaelic contributes more widely to society as more than just a language but as a culture and provide an understanding of how facets of wellbeing can be used to assist and encourage Gaelic users, as speakers and learners and as a language community. It will also set out, in a political context, how Gaelic contributes to the National Performance Framework (NPF), as well as seeking to evaluate and describe the contribution of Gaelic so that this is recognised while also considering research in other minority languages.
Shona MacLennan, Ceannard, Bòrd na Gàidhlig said: "We recognise that wellbeing is increasingly important, both for individuals and for society.  The evidence from this research will help us to make stronger arguments for ensuring that Gaelic, and its contribution to wellbeing, is recognised and supported in national and regional policies so as to provide greater support for Gaelic communities."
Dr Stephen Connolly, Director at DC Research and project manager for the research, who will be working alongside Professor Mike Danson, Dr Douglas Chalmers and Eilidh Danson on the study, said: "We are looking forward to exploring these issues around Gaelic and wellbeing in consultations with a range of experts, speakers and influencers from Scotland and internationally over the summer months".