Bòrd na Gàidhlig seeks new Head of Finance and Corporate Affairs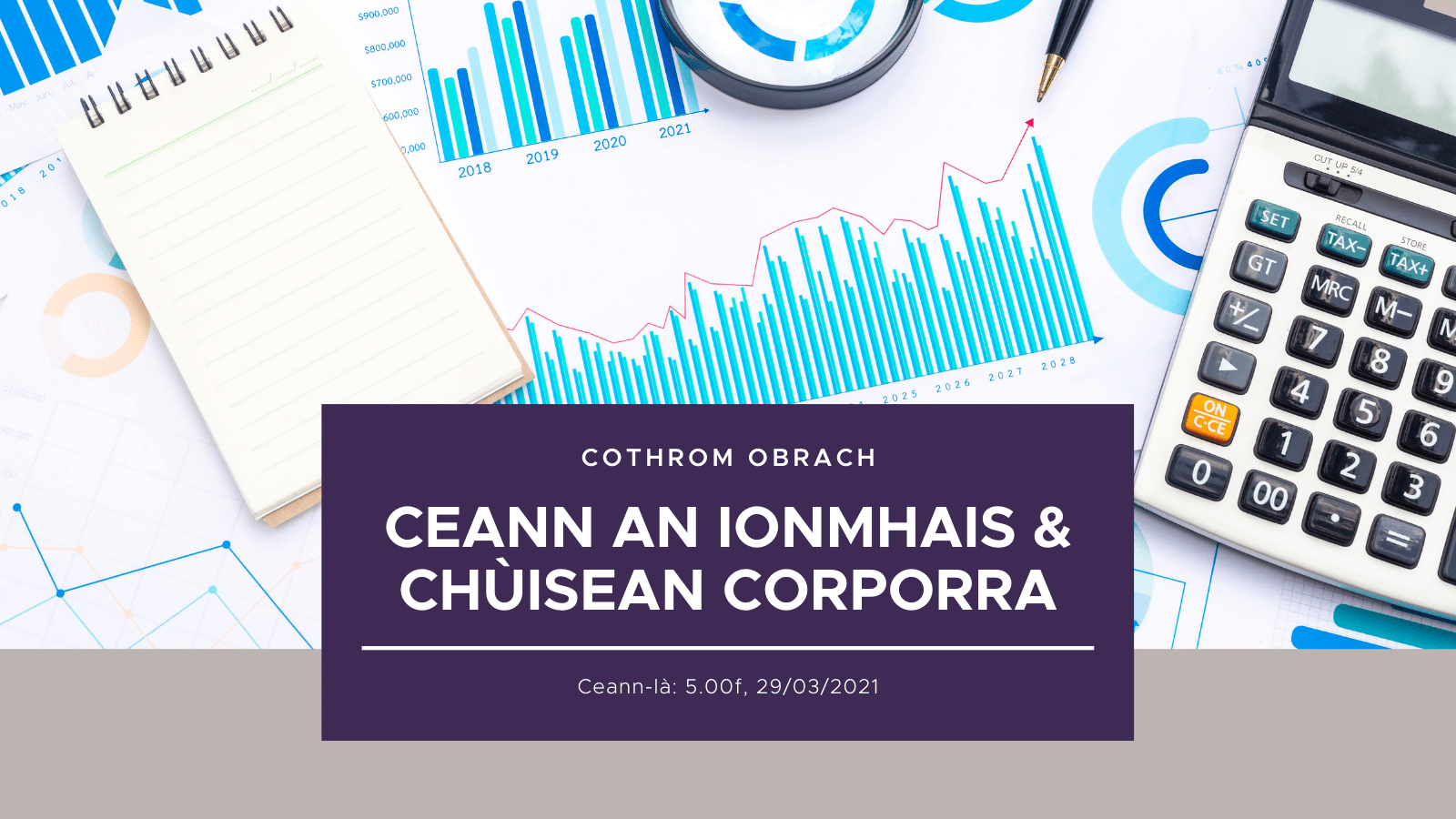 Bòrd na Gàidhlig, the public body responsible for promoting Gaelic language and culture, is seeking to appoint a new Head of Finance and Corporate Affairs. This role will be important in ensuring effective use of public funds and good governance.
The post holder will be responsible for leading the corporate team at Bòrd na Gàidhlig, developing and controlling policies and systems for public funds and for good governance in the organisation. They will also be response for BnG's Improvement Plan, the way in which the organisation embeds continuous improvement.
Mairi T MacInnes, Chair of Bòrd na Gàidhlig said: "The successful candidate will have the opportunity to make a significant contribution to directing the organisation's budget towards the most effective priorities and to continue the development of the organisation, following the progress that has been made over the past two years.
"We work closely with the Scottish Government, public bodies, delivery partners and community groups as well as internal and external auditors. The post is both varied and stimulating for the successful candidate who will possess the knowledge, skills and abilities to take forward this work."
Applications should be submitted to corporra@gaidhlig.scot by 5pm on Monday 29th March 2021 and interviews will be held online on Tuesday 13th April 2021. The salary is at C1 scale, which starts at £48,930.
You'll find the job description and application form here.
If you would like more information about the post and to discuss it informally, please contact the Ceannard, Shona MacLennan at corporra@gaidhlig.scot.
Click here for more information.