Bòrd na Gàidhlig Welcomes New Director of Development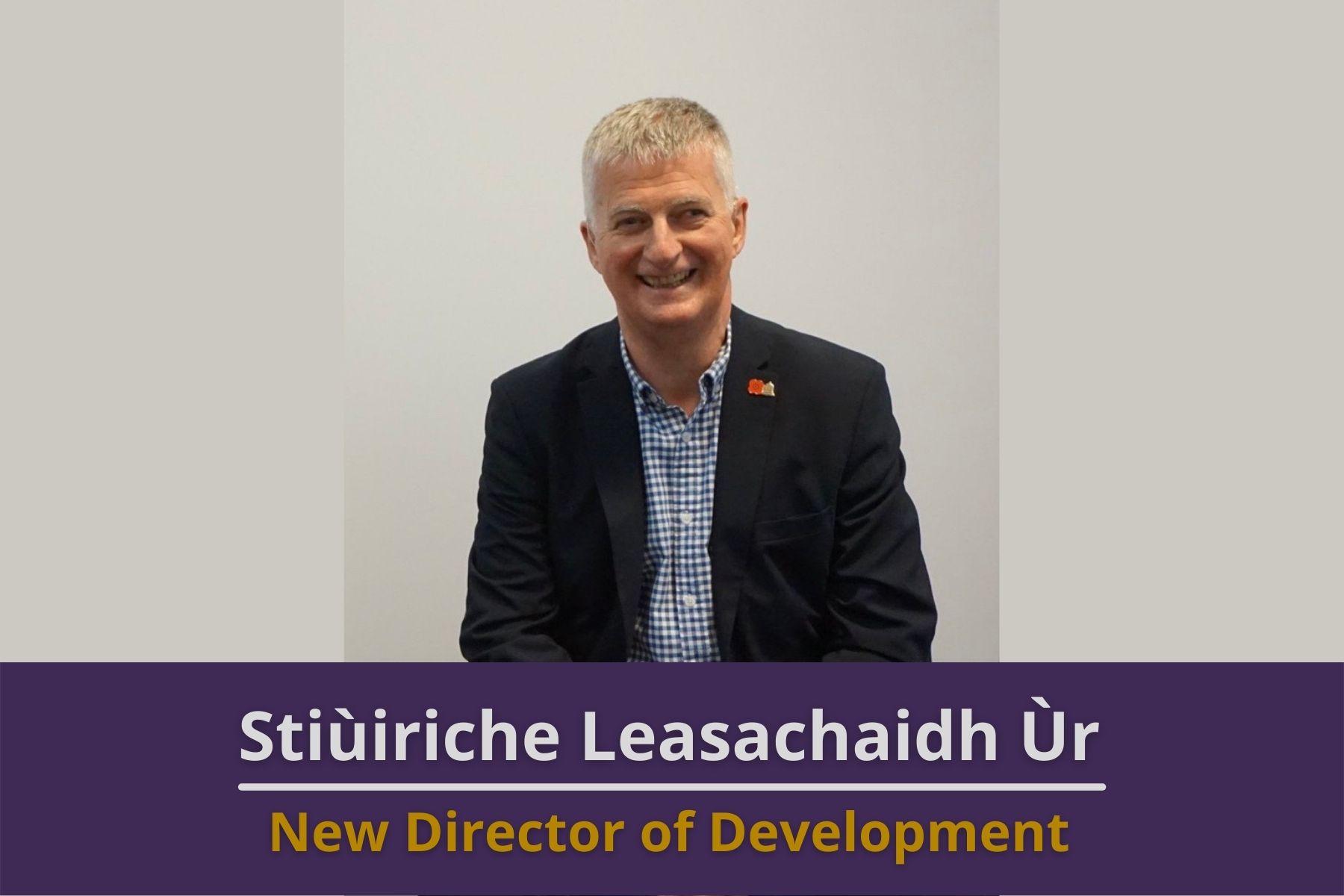 Bòrd na Gàidhlig (BnG) is delighted to announce the appointment of a new Director of Development.
Iain MacMillan has been working with BnG on a 6-month interim post as Director of Development to provide additional support. After a successful recruitment process, Iain will now take up the role on a permanent basis.
Born and raised in South Uist, Iain now lives in Stornoway. He has a wealth of experience in the public sector having spent the last 40 years in various roles and has held senior positions for the last 30 years. Iain was Principal and CEO of Lews Castle College (UHI) for over 8 years until August 2020. From April 2017 to November 2019, he also undertook a part-time role as Vice Principal (Strategic Harmonisation and Operational Efficiencies) for UHI.
From 2004, he had held the post of Director of Finance and Corporate Services at the College. Prior to that, he had held various positions within Local Authorities and Police Services in both Finance and Corporate roles.  
Shona MacLennan, Ceannard Bhòrd na Gàidhlig said:
"We are delighted that Iain will be taking on the role of Director of Development on a permanent basis. He brings vast knowledge and understanding of development which will be invaluable in the coming months, and indeed years, while we continue to work on developing the next National Plan. He has a sound understanding of the requirements and opportunities in development and in communities and we know his skills will be of great benefit."