Budget scrutiny 2023-24: Funding for culture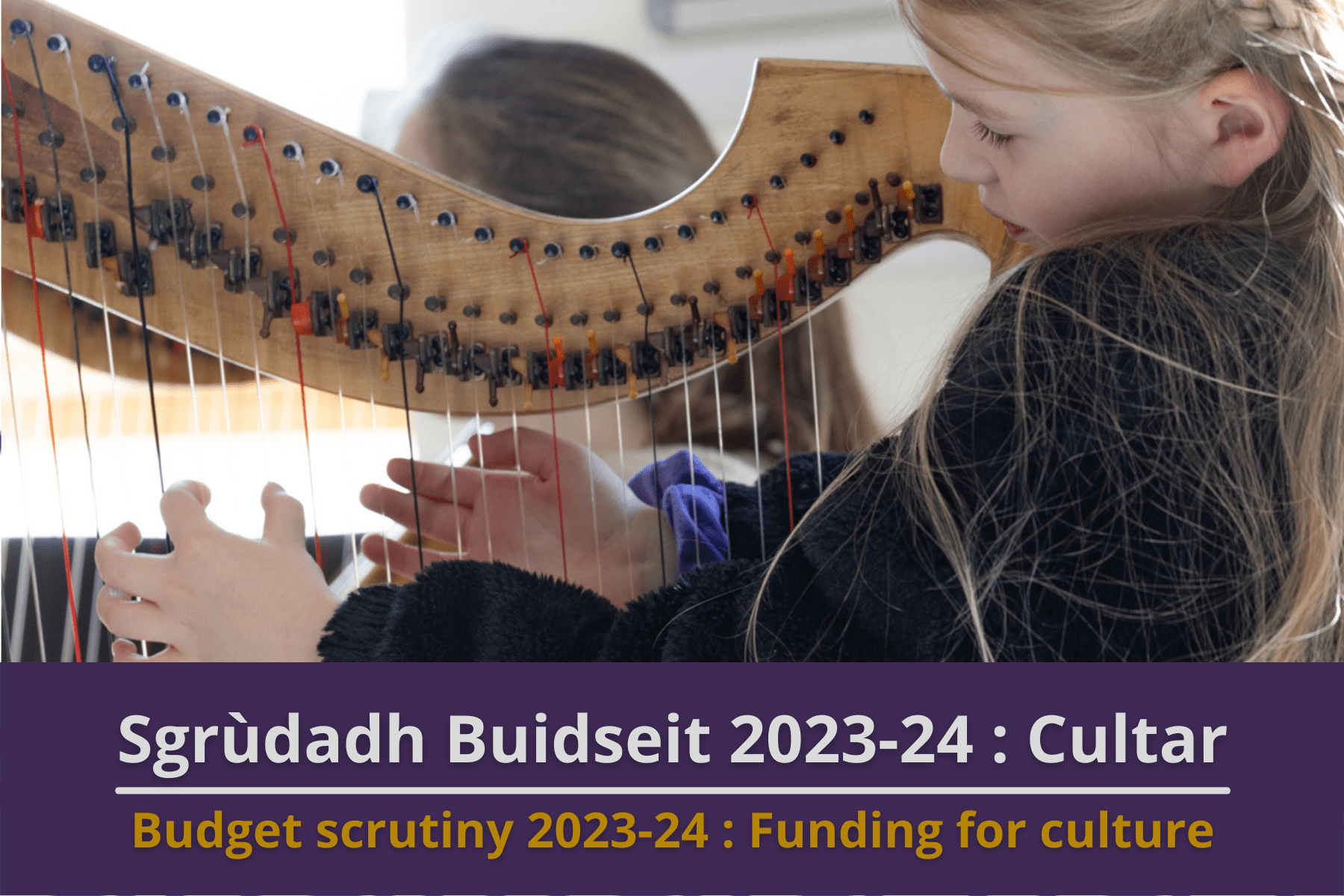 The Constitution, Europe, External Affairs and Culture Committee of the Scottish Parliament is seeking views on budgetary spending on culture.
Bòrd na Gàidhlig has submitted a response that has included the points:
"Increasing support for Gaelic arts and culture should be a priority. That will allow its continued growth, increasing its social and economic impacts."
"Increased support will help to ensure that everybody in Scotland has access to Gaelic arts. That will reflect Gaelic's place as a national language. This can be achieved by normalising Gaelic within the work of national level organisations such as Creative Scotland. That, in turn, will enhance Scotland's image as a diverse country."
You can read the full response here.