Community Wealth Building Consultation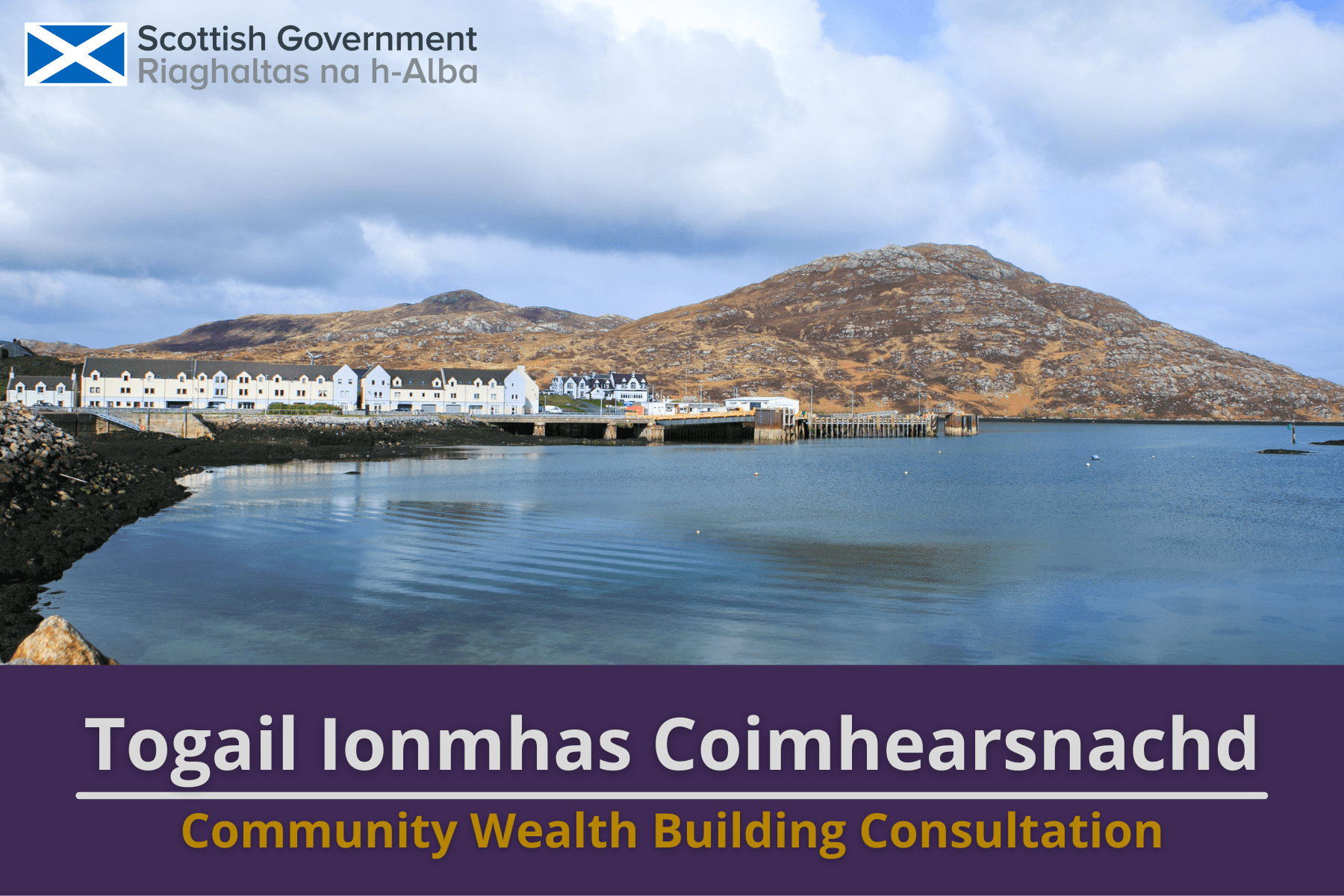 Bòrd na Gàidhlig has submitted a response the the Scottish Government's consultation on Community Wealth Building. Among the points raised include:
We are responding to this consultation because the viability of the Gaelic language rests on viable Gaelic-speaking communities: particularly those in the islands and rural communities in the Highlands and Islands.
We believe that Community Wealth Building can be a powerful tool for supporting the sustainability of the Gaelic language. We urge the Scottish Government to consider how the needs and potential of Gaelic-speaking communities are integrated and made evident in Community Wealth Building.
The full response can be found here.