Consultation Response: Healthcare in Remote and Rural Areas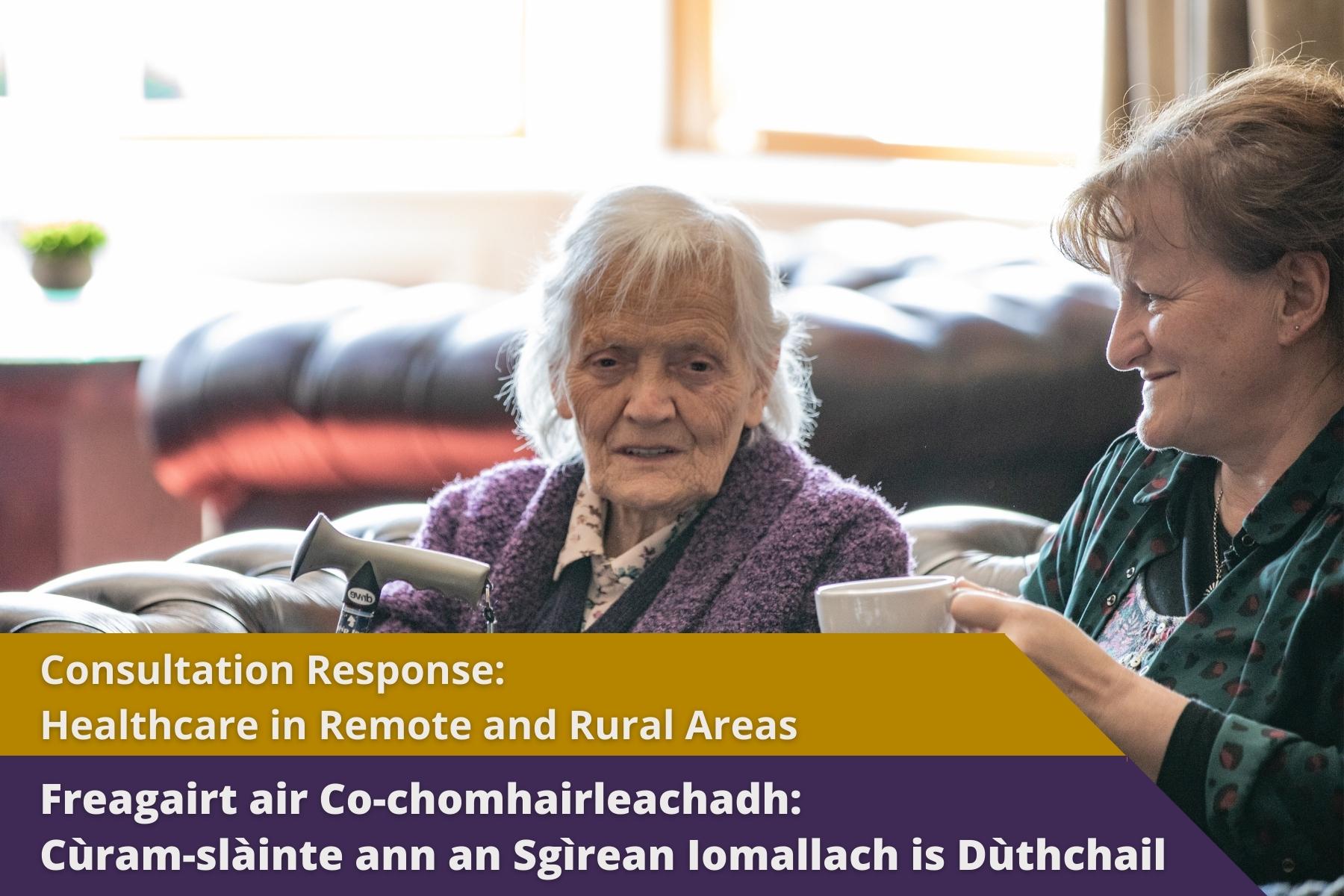 Bòrd na Gàidhlig has submitted a response to the Scottish Parliament's public consultation on Healthcare in Remote and Rural Areas. Amongst the points raised, we said:
The Strategy should also set out how its actions will contribute to sustaining and developing the Gaelic language. The National Workforce Strategy for Health and Social Care in Scotland makes no reference to Gaelic. That is despite two Health Boards – NHS Western Isles and NHS Highland – having Gaelic Language Plans.

Good healthcare provision in remote and rural areas will help to attract and retain Gaelic speakers. Thus, it will contribute to the viability of the language.

That is in a context where population levels are already declining in many remote and rural locations. Loss of population in areas with Gaelic speakers due to inadequate healthcare provision could have a significant negative impact on the language.

If Gaelic users move elsewhere this would have two impacts. First, a reduction in the number of Gaelic speakers in the affected area. Second, affected households may move to an area where Gaelic is much less used, and over time, they may no longer regularly use the language – or may lose it altogether.

The result would be a reduction in the use of Gaelic. That would run counter to the National Gaelic Language Plan's aim that the language "is used more often, by more people".
The full response can be accessed here.