Early Years Education Grants Scheme Opens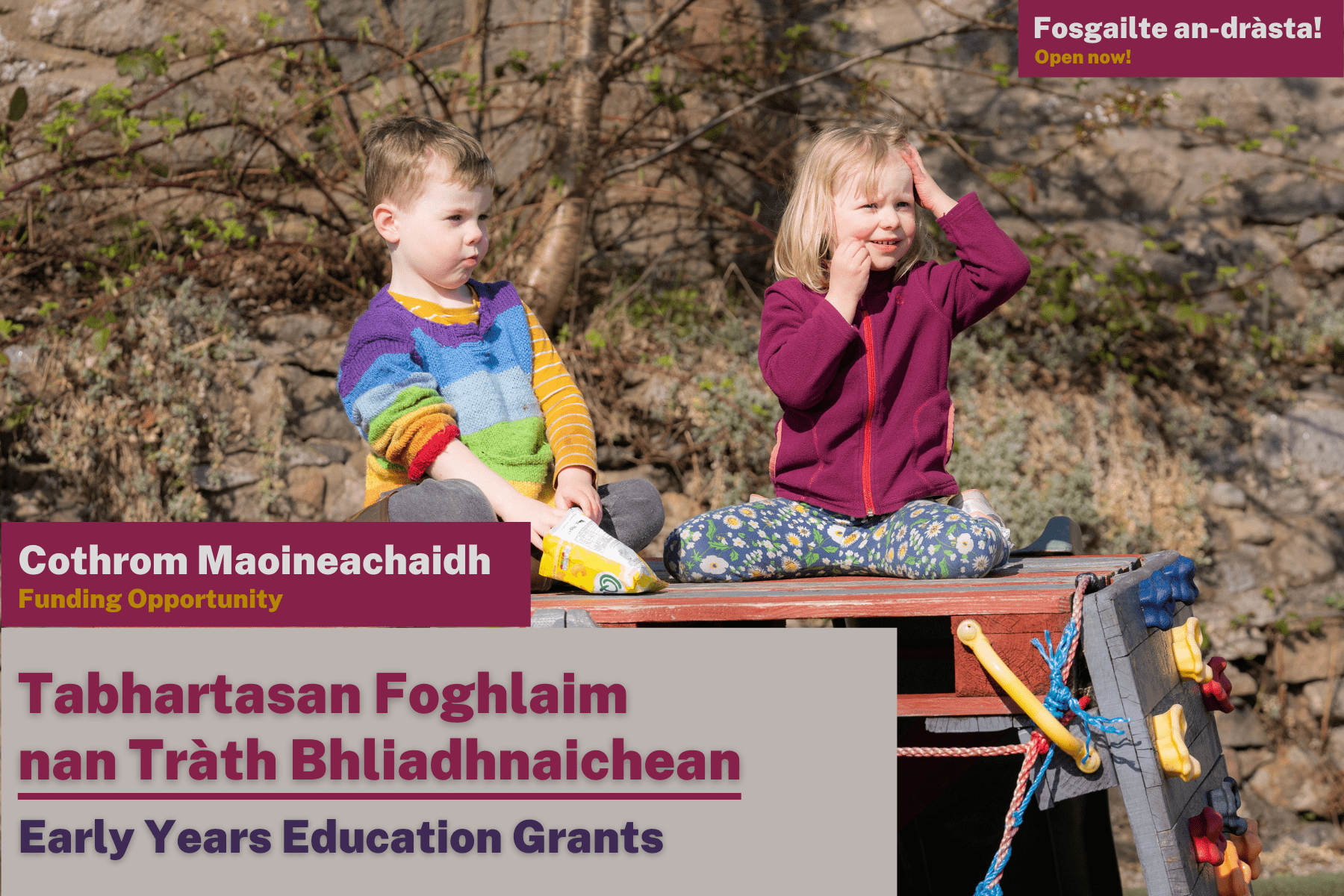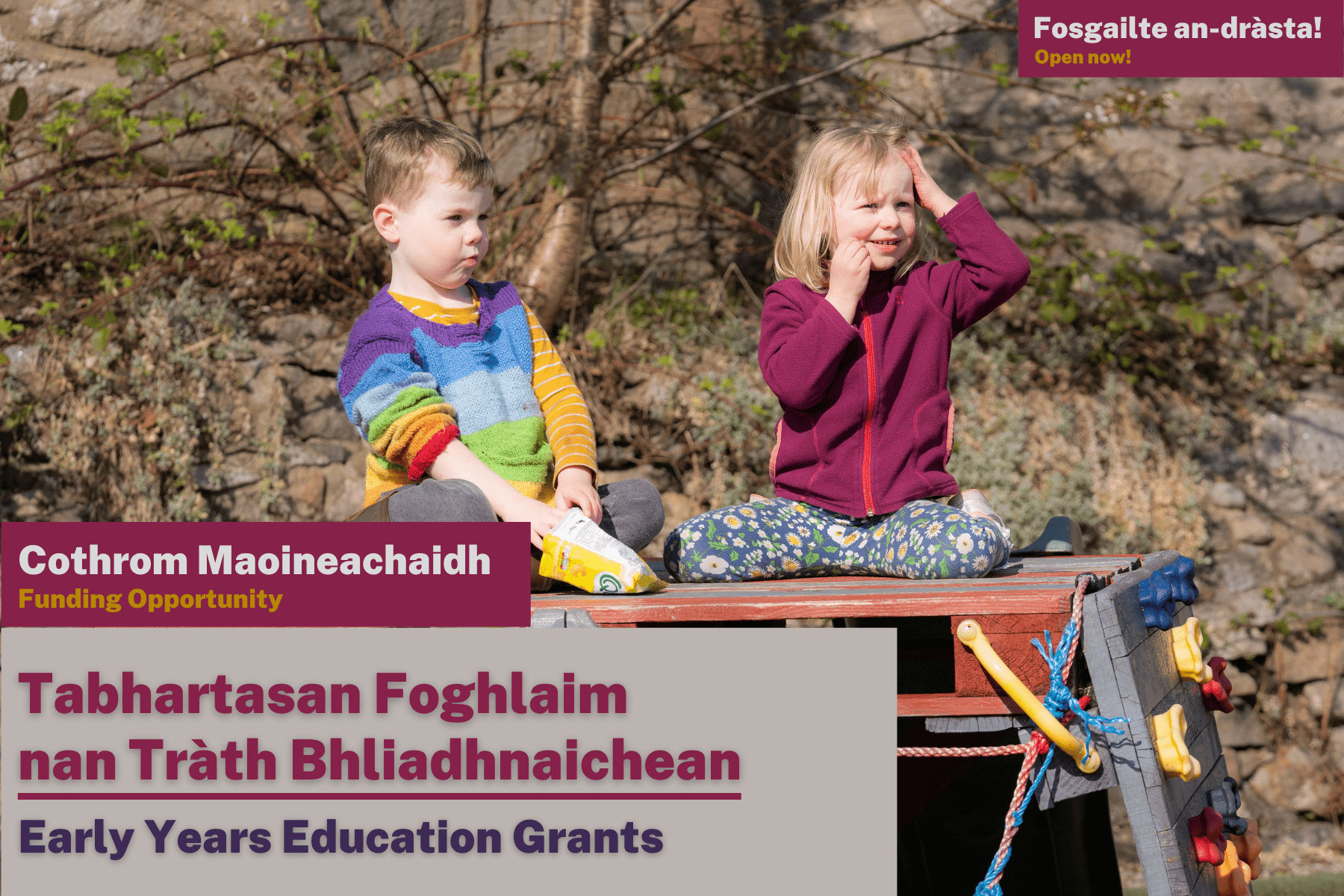 Bòrd na Gàidhlig (BnG) are pleased to announce that the Early Years Grant Scheme is now open to applicants for 2022/23.
Our Early Years Grants scheme is run in partnership with Comann nam Pàrant and with support from the Scottish Government's Children, Young People & Families Early Intervention Fund (CYPFEIF) and Adult Learning & Empowering Communities Fund (ALEC).
The Early Years Education Fund is specifically designed to be as accessible as possible to voluntary early years groups that support parents, families and children aged 0-3 years, to encourage and increase the day to day use of Gaelic, and to encourage continuity into Gaelic education.
19 different groups throughout the country received funding through the scheme last year including Pàrant is Pàiste Obar Dheathain. 
Pàrant is Pàiste Obair Dheathain provide pre-school activities for children aged 0-5, including story time, songs, messy/adventurous play and lots more.
The group meets twice a week, once for outdoor activities and once for indoor activities and the group is open to everyone with an interest in Gaelic. It's a great launchpad for children who will hopefully be following on to Gaelic medium education too.
The group also supports parents who are learning Gaelic with online and face-to-face classes.
Magaidh Wentworth, Manager, Comann nam Pàrant said:
"Comann nam Pàrant are delighted to be able to support the Early Years.  It's important that families are able to attend Gaelic services while the children are young.  The Early Years groups also support Gaelic in the home as well as adding to the number of children progressing to Gaelic Medium Education."
Shona MacLennan, CEO, Bòrd na Gàidhlig said:
"The Early Years Grant Scheme supports the aims of the National Plan that Gaelic is used at home and also in early-years education.  It gives us great joy to see such a geographical spread of projects throughout the country benefitting from Gaelic and increasing its use in communities.   We hope to see an increase in opportunities for Gaelic in Early Years settings." 
The scheme will be open for 9 weeks between 16 May and 21 July 2022.