Within this section, those who are preparing statutory Gaelic language plans will find helpful resources that will enable them to produce a plan in line with the current guidance, National Gaelic Language Plan priorities and overarching principles.
Gaelic Language Act
The Gaelic Language Act provides detailed information on the statutory process regarding the preperation, monitoring and renewal of Gaelic language plans.
National Gaelic Language Plan
The National Gaelic Language Plan highlights the current priorities for the development of the Gaelic language. These priorities should be integral to each Gaelic language plan.
Statutory Guidance
This guidance has been developed under section 8 of the Gaelic Language (Scotland) Act 2005. It specifies areas of Gaelic language service delivery, internal processes and policy development to be included in Gaelic language plans.
It provides practical advice and sets out the statutory requirements of the 2005 Act and other best practice underpinning the Gaelic language plans process.
Gaelic Plan Template
This is a best practice guide, based on the Statutory Guidance, feedback and experience to date, for preparing a Gaelic language plan.
Gaelic as an employment skill
The purpose of this guidance is to clarify the position of Bòrd na Gàidhlig on the inclusion of Gaelic as a 'desirable' or 'essential' skill within job requirements. This can be used to inform commitments that relate to recruitment within Gaelic language plans.
Corporate service aims
All public authorities preparing Gaelic language plans will be required to include these within each edition of their plan with the understanding that these will be achieved through incremental growth.
Gaelic Skills Audit
It is recommended that when preparing a Gaelic language plan, public authorities undertake an audit of existing internal Gaelic capacity to inform commitments in the plan.  An example can be accessed here.
Corporate Identity
These examples show best practice for bilingualism in corporate identities, demonstrating equal respect for both languages.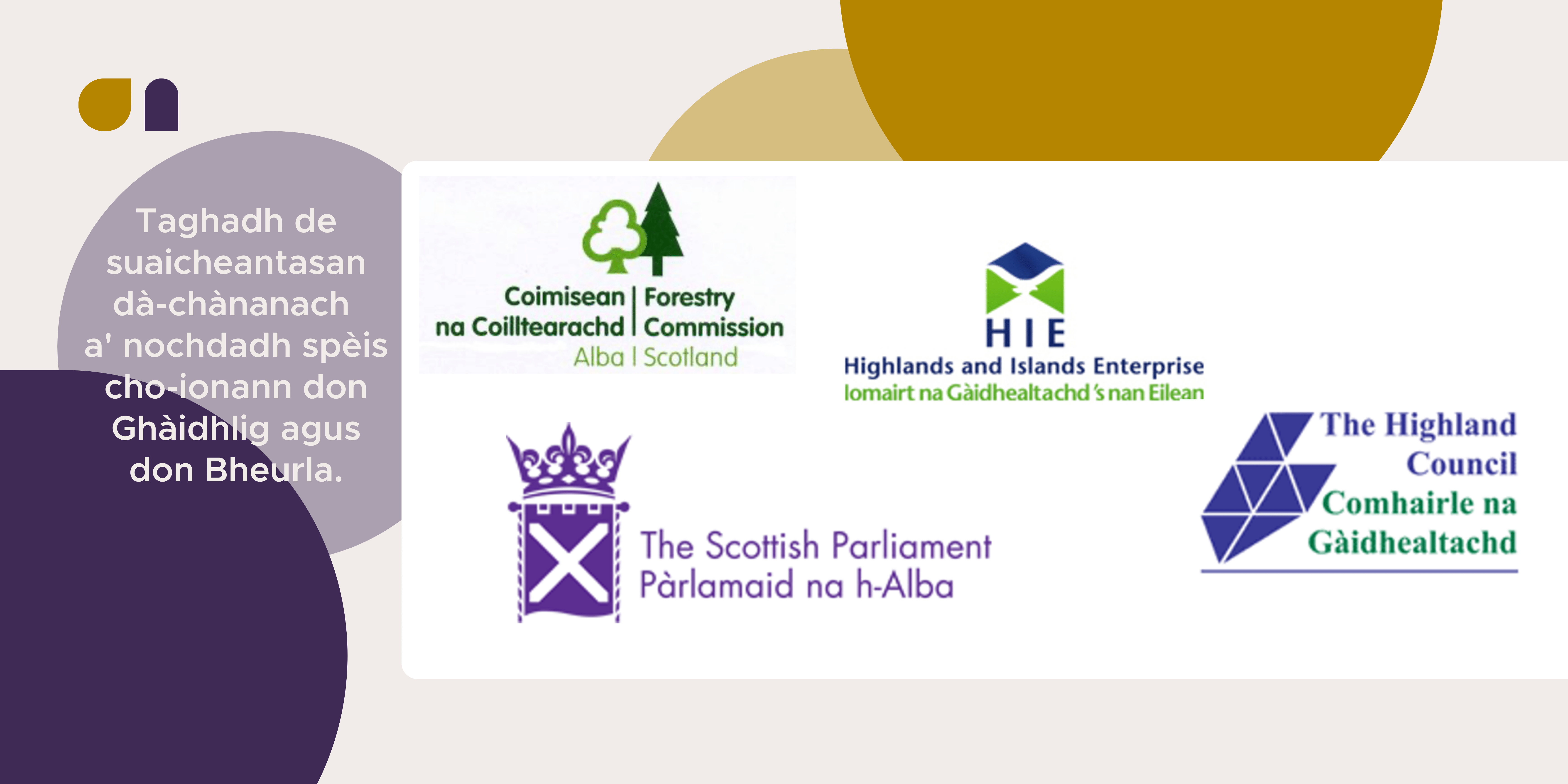 Bilingual Website
It is normal practice for both private and public sector organisations around the world to create bilingual websites. Examples from the public sector are given below.