Gaelic Medium Education in Renfrewshire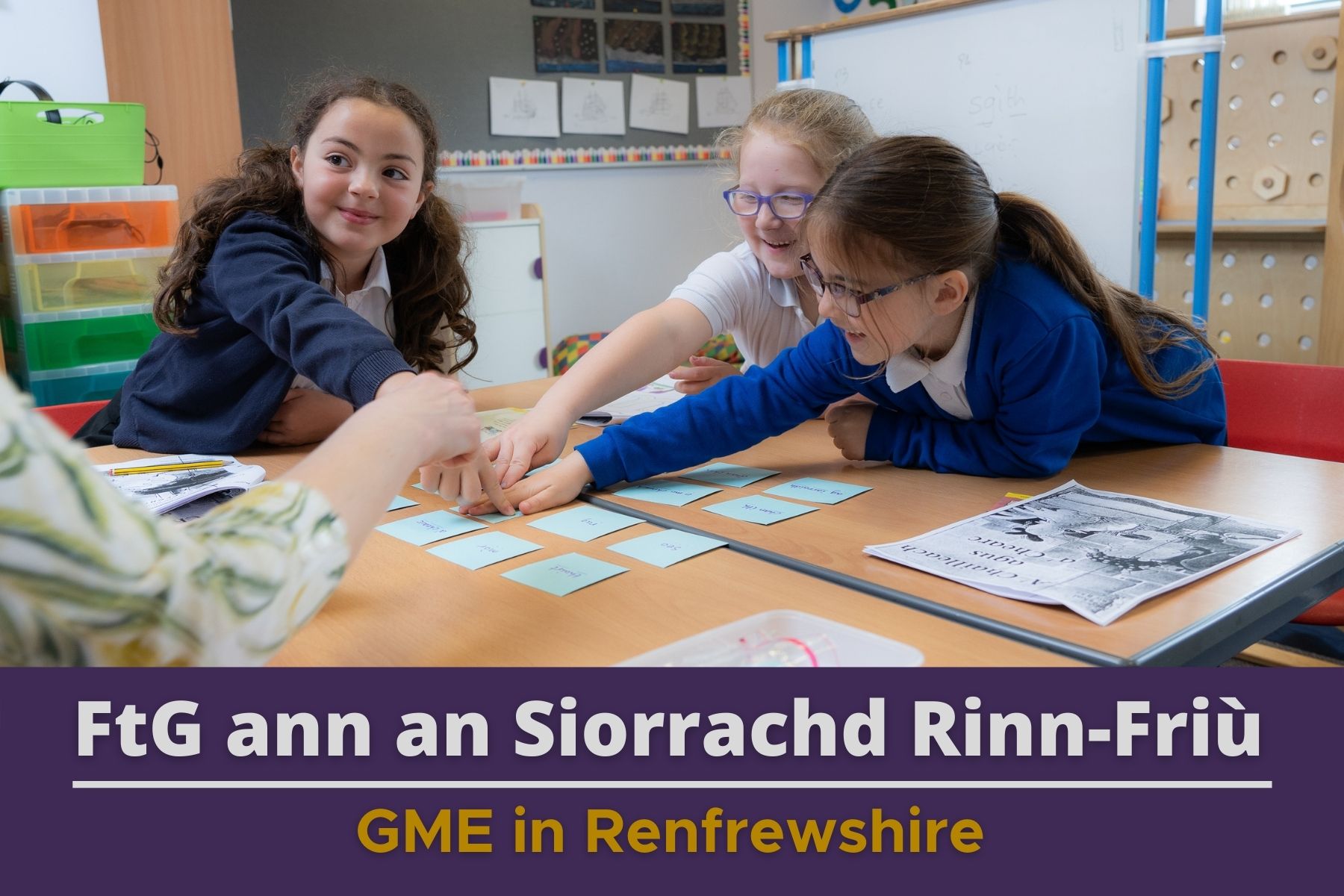 Bòrd na Gàidhlig (BnG) welcome the news that Gaelic Medium Education (GME) will be offered to primary aged pupils in Renfrewshire from August 2022.
Gaelic Medium Education will be based within West Primary School in Renfrewshire where, initially, pupils in classes 1-3 will be offered GME.  There will be one composite class for primary 1-3 from the beginning of the new school year in August.  As demand grows, so too will the schools classes and resources.
West Primary School was selected as the base for the unit due to its central location in the Local Authority Area, thus allowing access to all pupils in the area who are keen to pursue GME.
Bòrd na Gàidhlig in partnership with the Local Authority, and Comann nam Pàrant Nàiseanta has delivered a promotion of Gaelic Medium Education initiative across the Renfrew area with online information events, local radio station interviews and advertising and information through social media. We are extremely pleased that the promotion initiative has led to the setting up of this new Gaelic Medium service.
Mairi MacInnes, Chair of Bòrd na Gàidhlig said:
"It is hugely encouraging for us to see that Renfrewshire have come to this decision.  As one of our aims in the National Gaelic Language Plan to increase the opportunities for Gaelic Medium Education for pupils throughout the county, we welcome yet another Local Authority to the increasing list of those delivering GME provision. "
Shirley-Anne Somervillle, Cabinet Secretary for Education said:
"The Scottish Government is committed to improving access to Gaelic Medium Education and I recognise the work that Renfrewshire Council has undertaken in delivering this new provision for their young people.
"I wish the young people who will be starting their Gaelic language journey all the best."