New Website – cleachdi.scot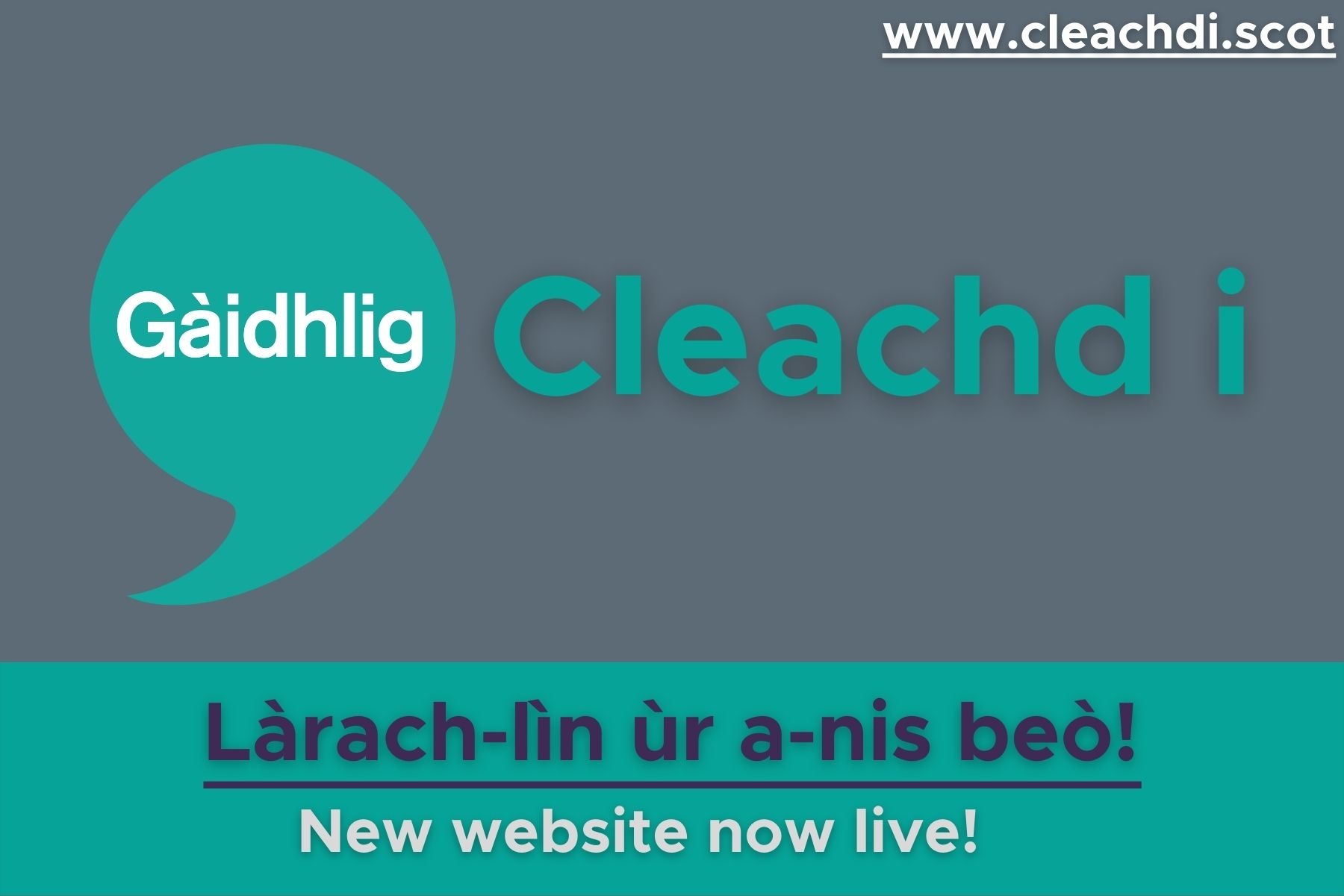 Bòrd na Gàidhlig (BnG) are delighted to announce the launch of a new website which will benefit all Gaelic speakers.
Cleachdi.scot is now live and it is a new resource where you can find information on activities and events happening around the world which are delivered solely in Gaelic.
This is a new resource which will be very useful both to groups and to members of the public.  Groups will be able to advertise their Gaelic events in one place online and equally, members of the public will be able to access information on a host of activities and events on one website.
Not only that, there are helpful videos to explain how you can set up your own group or event online with the aim of encouraging people to launch their own groups and events based on their hobbies and interests.
Over the past two years, we have all been grateful of the opportunities to join together online and through doing so, we have created and strengthened online communities.  Now that restrictions have eased and people can now meet face-to-face again, it is just as important to ensure that we continue with the online opportunies as well.
We welcome any thoughts and recommendations from one and all to ensure that the website serves us all as best it can.  If you'd like to get in touch, you can email fios@cleachdi.scot or contact us through the Cleachd i social media channels or directly through the website. 
Brian Ó hEadhra, Partnerships and Funding Manager at Bòrd na Gàidhlig said:
"It was apparent that there was a need for a space online where prople could access information on events and activities being delivered in Gaelic – both online and in person.  We are very happy with the website and we hope that it will be a useful resource for people going forward. We feel that there are huge benefits to be had from the website with people finding out about activities that they were maybe unaware of and also to show the breadth of  events and activities being delivered in Gaelic throughout the country.  There will also be information on overseas events being held online such as Nova Scotia and Europe."