UHI Rural and Islands College Merger Consultation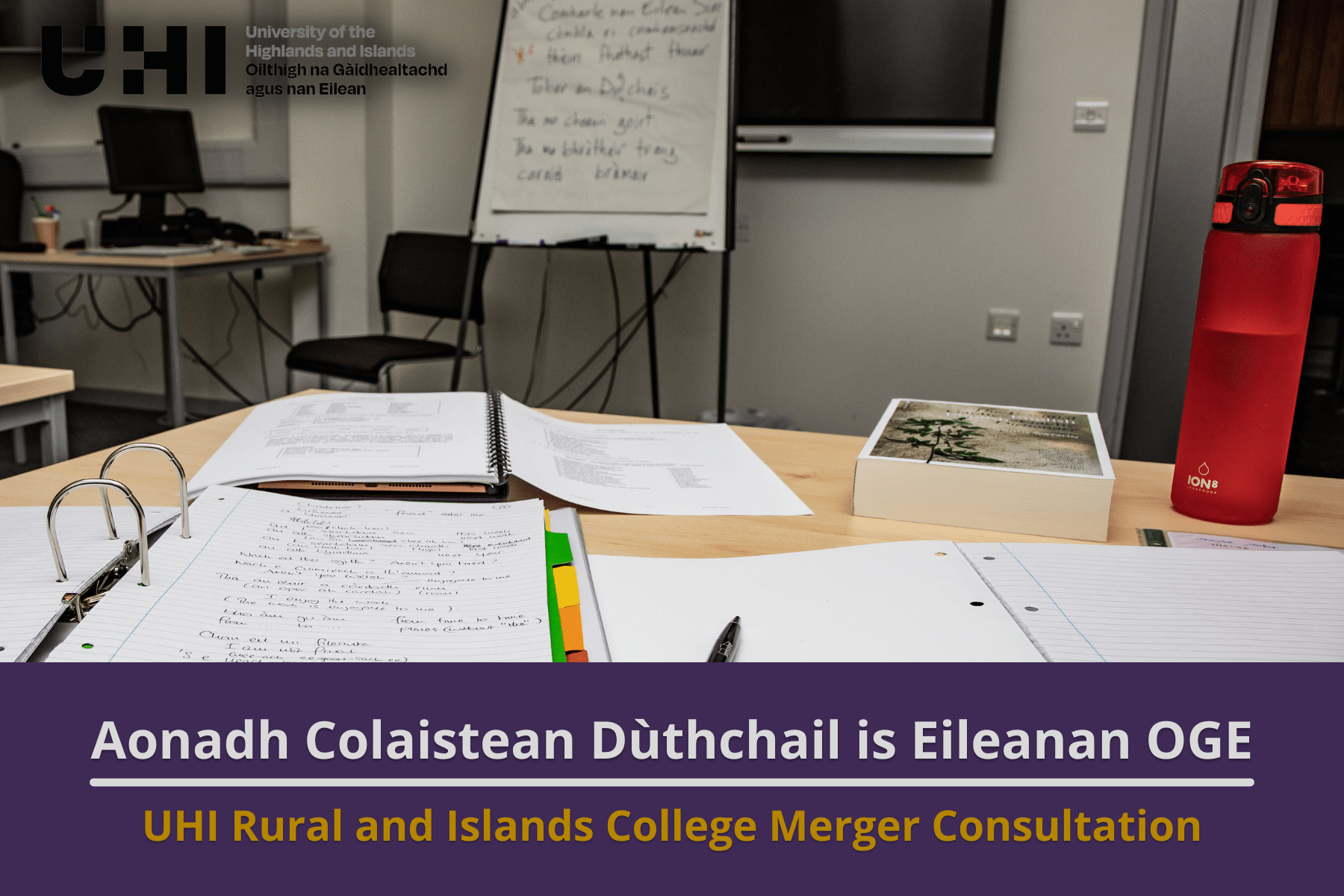 The University of The Highlands and Islands is seeking opinions on the merger of their rural and islands colleges. Bòrd na Gàidhlig has submitted a response with includes the points:
We very much welcome the various statements on, and commitments to, Gaelic in the merger proposal and business case document.
We also welcome the statement that the proposals will "cement our leading position developing Gaelic language and Gaelic medium curriculum across the Highlands and Outer Hebrides".
Thus, overall, we expect the role of Gaelic, in teaching, research and using Gaelic, to be strengthened within the new structure.
The full response can be accessed here.