Bòrd na Gàidhlig annual report reveals vital support provided to Scotland's Gaelic language throughout COVID-19 pandemic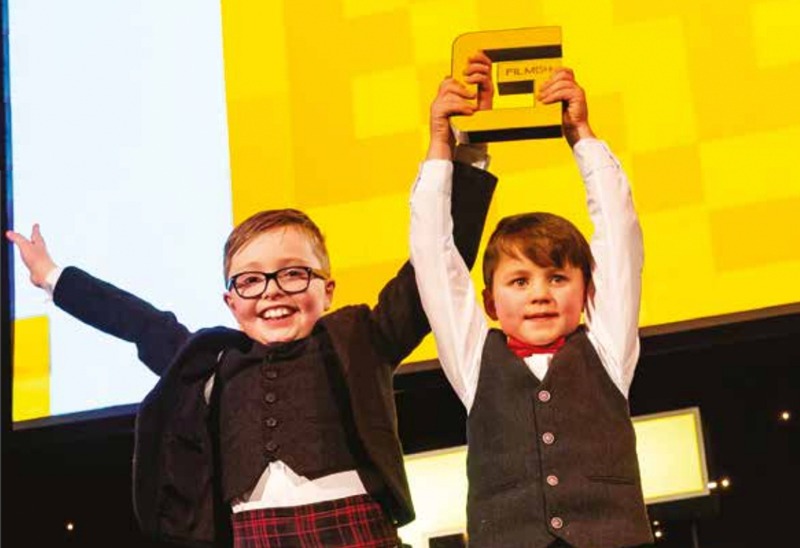 Bòrd na Gàidhlig annual report reveals vital support provided to Scotland's Gaelic language throughout COVID-19 pandemic
Bòrd na Gàidhlig's 2020-21 annual report has revealed that the organisation ensured support of Gaelic language and culture, through extensive consultation and the creation of vital solutions, during the challenges of the pandemic.
The non-departmental public body ensured that its work, along with that of its delivery partners, remained at the fore in challenging times and increased the use, learning and promotion of Gaelic.
Welcome additional support was provided for families with pupils in Gaelic medium education through establishing the #cleachdiaigantaigh/#useitathome partnership initiative. This was forged out of the successful #cleachdi project and brought together a number of delivery partners to create and promote resources for pupils to use at home during lockdown.
Bòrd na Gàidhlig also quickly established a fund specifically designed to support organisations in their respose to the pandemic, distributing over £280,000 to 53 projects.
Communities in the islands were supported through the creation of a separate fund, administered by Community Land Scotland, to enable community trusts to develop their own projects to increase the use and learning of Gaelic. Further funding was also provided to enable Comann na Gàidhlig and Fèisean nan Gàidheal to recruit more officers to strengthen their work, particularly in the islands.
Throughout the pandemic, the Bòrd continued its support for people to develop their Gaelic skills despite the significant impact on work placements and face-to-face education. This included funding for the new multi-faceted learning brand SpeakGaelic, which went live this year and will build on the huge increase in online Gaelic learning during lockdown, with over 600,000 active learners using Scottish Gaelic Duolingo last year.
The Bòrd also worked closely with Gaelic youth organisations Fèisean nan Gàidheal and Comunn na Gàidhlig to find out what young people wanted from Gaelic and ways that they could be supported to use the language more. This and other extensive consultations run by the Bòrd and others will contribute to the next National Gaelic Language Plan.
Over the past 12 months, Bòrd na Gàidhlig worked closely with 67 public authorities on Gaelic language plans which support Gaelic in the workplace and public life. To date, 59 of those Scottish public authorities have approved Gaelic language plans, with many now on to their second, third or fourth iterations. Additionally, eight new organisations started to develop their plans over the past year.  The plans have a direct impact on the visibility and normalisation of Gaelic across the country.
According to the report, the Bòrd received a total Grant-in-Aid allocation of just over £5.3 million – the financial allocation Bòrd na Gàidhlig is required to operate within by Scottish Ministers.
Of that total, £1.5 million covered core running costs, while £2.6 million went to general Gaelic development funds – including community funding for people, projects and groups – and £1.25 million towards the Gaelic Language Plans Implementation Fund.
Mairi MacInnes, Chair of Bòrd na Gàidhlig, said: "The past year presented us, like everyone else, with an unprecedented situation. However, the improvement embedded within the organisation has enabled Bòrd na Gàidhlig to face the challenges with confidence and this has resulted in many successes.
"Developing and supporting Gaelic – whilst responding to the fall-out from the pandemic, its impact on individuals and families, communities, and public bodies – has remained our core purpose. We have introduced bold innovations and collaborations which will now be a normal part of the delivery of Gaelic development.
"The phenomenal increase in learning Gaelic during lockdown is a clear sign of the potential to increase the number of speakers . We continue to stress the importance of the message that Gaelic belongs to the whole of Scotland and we are also aware of the international interest in our language and culture."
Cabinet Secretary for Scotland's Languages Shirley-Anne Somerville said: "Bòrd na Gàidhlig continue to play a vital role in promoting and supporting the Gaelic language and its speakers.
"This annual report underlines the excellent work of the Bòrd in ensuring Gaelic education continued in the extremely challenging circumstances presented by the pandemic."
Bòrd na Gàidhlig's audited annual report has also been issued, with the Section 22 report highlighting significant improvement in the body's leadership and governance. Of the 72 actions recommended in the 2018-19 audit, 71 of these have now been completed
The report states: "The Bòrd of today is an improved organisation to the one subject to the 2018/19 audit report. The pace of improvement in overhauling the organisation's governance structure and Leadership Team and increasing significantly its openness and transparency is welcome."
Mairi MacInnes said: "Governance is an ongoing process and we will continue to follow the guidance that we receive to constantly assess where we are and where we can yet improve. That responsibility falls on all board members and staff to ensure that scrutiny is always maintained. We welcome the findings of the new audit report, and understand that we must continue to move forward as a collective to ensure that the Bòrd is best serving the development of Gaelic."
Note to Editors
Bòrd na Gàidhlig
Bòrd na Gàidhlig (the Bòrd) is an executive non-departmental public body established under the Gaelic Language (Scotland) Act 2005. It is the principal body in Scotland responsible for promoting Gaelic development and providing advice to the Scottish Ministers on Gaelic matters, including education.
The Bòrd's vision is that Gaelic is seen and heard on a daily basis across Scotland, such that it is widely recognised as an integral part of Scottish life and as a national, cultural and economic asset.  Much of the Bòrd's work focuses on developing and promoting use of the National Gaelic Language Plan, together with the development and monitoring of Gaelic Language Plans (GLPs) by Public Authorities and delivering funding schemes to support increased use, learning and promotion of Gaelic.  These are the three main aims of the National Gaelic Language Plan. Bòrd na Gàidhlig works to promote Gaelic in partnership with the Scottish Government, local authorities, public bodies, delivery partners, communities and individuals.
Bòrd na Gàidhlig has statutory educational responsibilities under the 2005 Gaelic Language (Scotland) Act and the 2016 Education (Scotland) Act.