Bòrd na Gàidhlig and partners have developed the nationwide #cleachdi initiative to enable Gaelic speakers and learners to be more visible to one another and to promote the use of Gaelic in public spaces.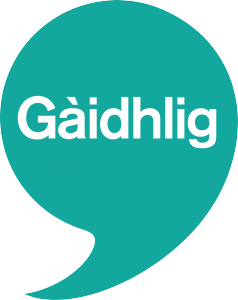 For info on the #cleachdi at home initiative to support Gaelic usage at home, see here.
For info on the #cleachdi survey and focus groups for young people, see here.
Order #cleachdi Resources
If you are a public sector body or community group seeking to encourage your Gaelic speaking staff/volunteers to show they speak Gaelic then #cleachdi resources are available to order below.
Up to 10 lanyards / 10 badges / 10 A5 posters / 20 stickers / 5 window stickers may be ordered using the form below.  Choose how many items are required from the drop-down menus.
For larger orders or if you wish to develop your own #cleachdi resources please contact Gaelic Books Council on 0141 337 6211 or brath@gealicbooks.org.
All #cleachdi orders are fulfilled by Comhairle nan Leabhraichean (Gaelic Books Council) on behalf of Bòrd na Gàidhlig.
Unfortunately, Bòrd na Gàidhlig cannot fulfil orders outside of the UK.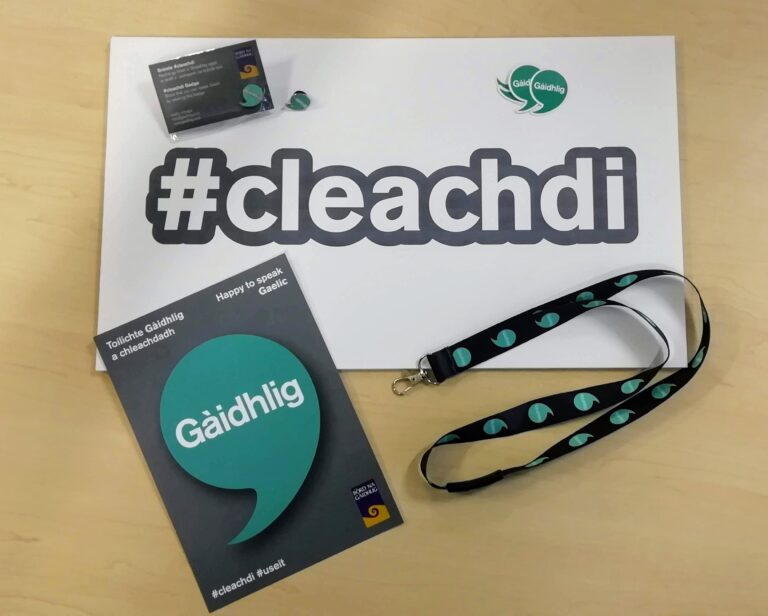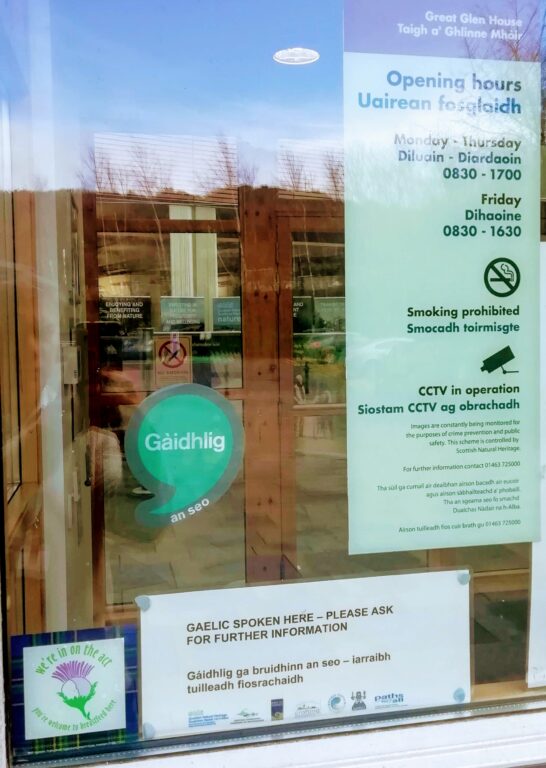 Online Resources
Download a copy of the #cleachdi poster, logo and e-mail footer below.
Using the #cleachdi logo
Anyone is welcome to use the #cleachdi logo.  We kindly ask that when doing so that you follow the brand guidelines – available to view here.
Learn Gaelic
If you wish to learn Gaelic then please visit the Learn Gaelic website for online resources and list of classes throughout Scotland.