Bòrd na Gàidhlig and partners have developed the nationwide #cleachdi initiative to enable Gaelic speakers and learners to be more visible to one another and to promote the use of Gaelic in public spaces.
**NEW WEBSITE** www.cleachdi.scot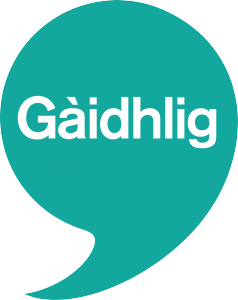 For info on the #cleachdi at home initiative to support Gaelic usage at home, see here.
For info on the #cleachdi survey and focus groups for young people, see here.
Order #cleachdi Resources
If you are a public sector body or community group seeking to encourage your Gaelic speaking staff/volunteers to show they speak Gaelic then #cleachdi resources are available to order here.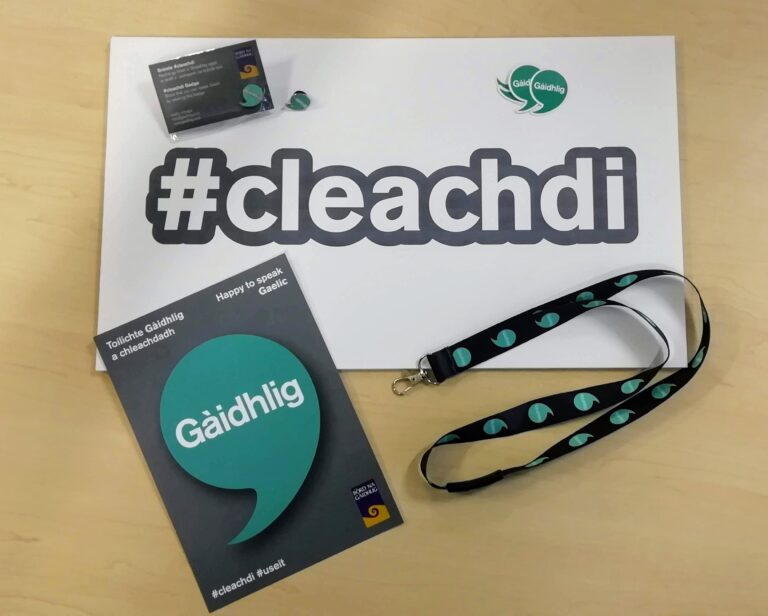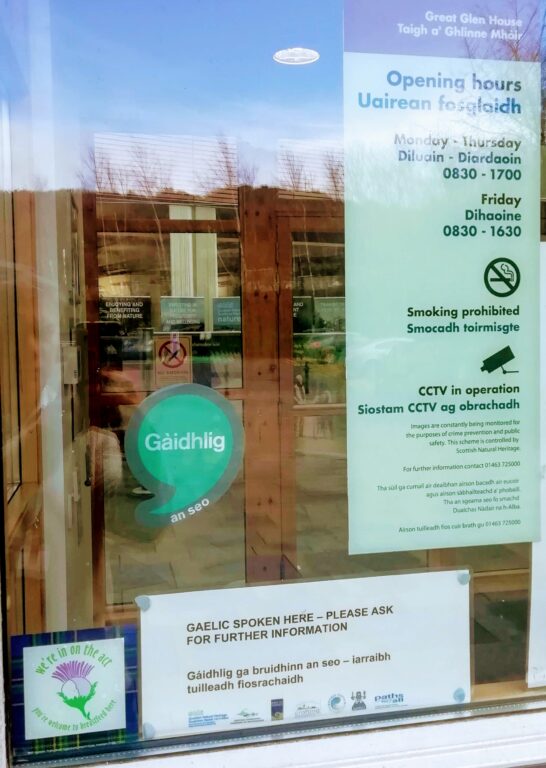 Online Resources
Download a copy of the #cleachdi poster, logo and e-mail footer below.
Using the #cleachdi logo
Anyone is welcome to use the #cleachdi logo.  We kindly ask that when doing so that you follow the brand guidelines – available to view here.
Learn Gaelic
If you wish to learn Gaelic then please visit the Learn Gaelic website for online resources and list of classes throughout Scotland.