Scottish Social Attitudes Survey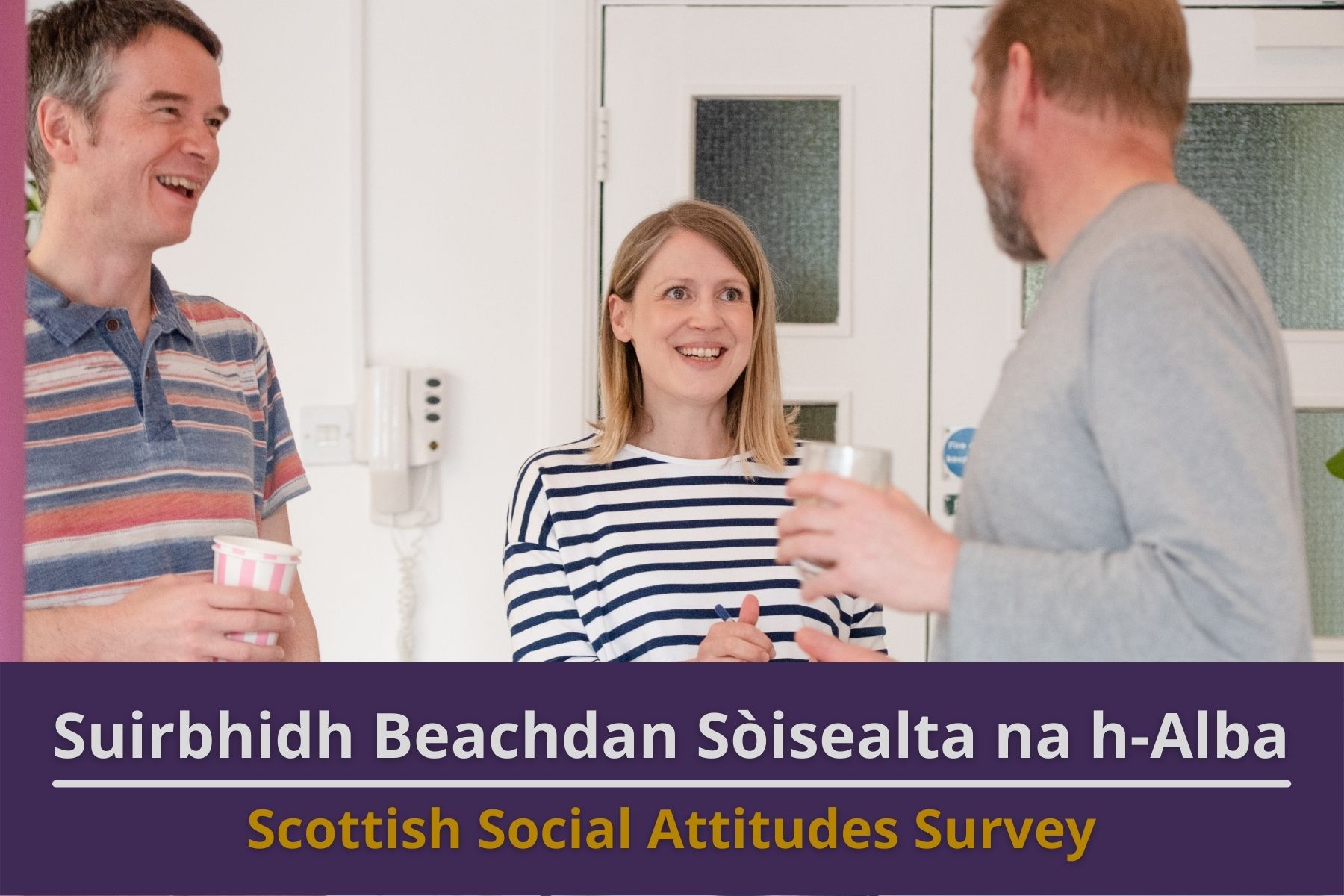 Bòrd na Gàidhlig welcomes findings of new Scottish Social Attitudes survey as support for Gaelic increases hugely in a decade.
The full report and supporting documents can be found here.
The number of Scots who can speak some Gaelic has doubled in the past decade, the latest Scottish Social Attitudes survey has found.
The proportion of people who say they can speak at least the odd word of Gaelic has doubled from 15% in 2012 to 30% today.
Bòrd na Gàidhlig, the principal body in Scotland responsible for promoting Gaelic development, has hailed the survey as a major success for the language, with findings showing significant support and awareness throughout the country.
The Scottish Social Attitudes (SSA) survey is conducted by the Scottish Centre for Social Research (ScotCen) and has been tracking changes in people's social, political and moral attitudes in Scotland since 1999.
The 2021 survey found that more than half of those surveyed would like to see the number of Gaelic speakers in Scotland rise in the future, with 56% giving their backing.
Young people, those with a greater knowledge of Gaelic, and those who have experienced greater exposure to the language are credited as the key factors associated with its growth. The survey shows that those who come in to contact with Gaelic are more likely to hold positive views.
The SSA also highlights a major shift of attitude towards education. More than half of those surveyed, 55%, believe that all children in Scotland between five and 15-years-old, should be taught Gaelic as a school subject for between one and two hours a week. This is a marked rise from just 38% support in 2012.
It is clear that Gaelic also contributes to wellbeing with 70% of adults stating that learning Gaelic gives someone a sense of achievement.
Mairi MacInnes, Chair at Bòrd na Gàidhlig, said: "Bòrd na Gàidhlig welcomes this latest report from the Scottish Social Attitudes survey. These results are excellent news and show the widespread support for Gaelic, which bodes well for its future. The rise in the usage of Gaelic is vital to preserving and growing the language for years to come, and we will continue to work tirelessly to provide support and solutions to help continue this growth.
"We are delighted by the rise in those with some knowledge of the language – to double that figure in a decade is a remarkable achievement. Support for the growth of Gaelic education in our schools will only support the rise in popularity for future generations and we believe it will be a vital part of our strategy to build on this success."
Cabinet Secretary for Education Shirley-Anne Somerville said: "The rise in people speaking some Gaelic and support for its continued increase shows this Government's commitment to promote and develop the language is having a meaningful impact.
"We  want to ensure that those who wish to use, or learn Gaelic are afforded the opportunity to do so and we will continue to work with partners in this aim."