Statement on Report on Scottish Government's Consultation for the Scottish Languages Bill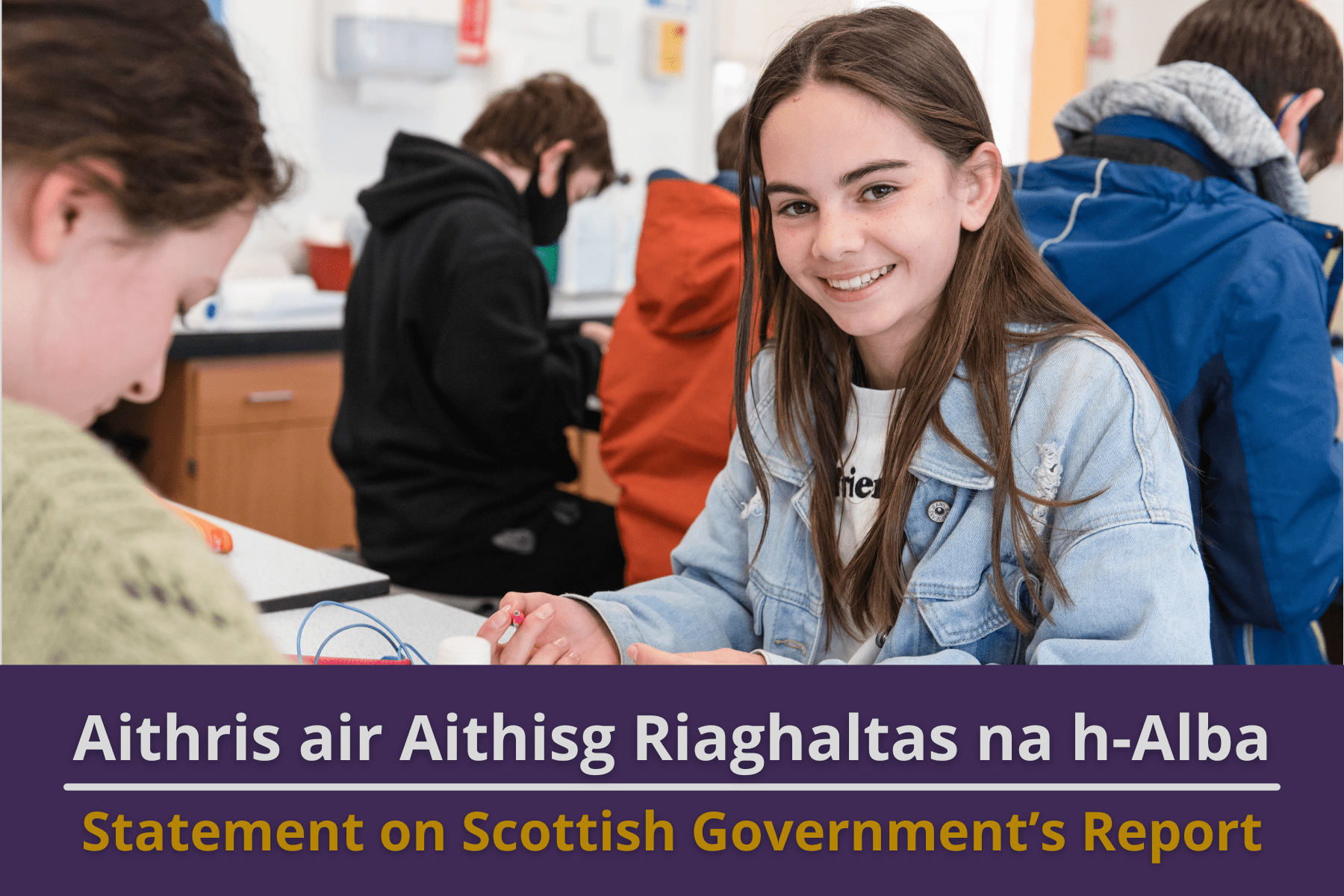 Mairi MacInnes, Chair of Bòrd na Gàidhlig said: "We welcome this latest step by the Scottish Government in progressing the new Scottish Languages Bill.  There is much in the report that relates to developments that are in place and need strengthened and expanded."
"It also shows that there is agreement with recommendations that Bòrd na Gàidhlig made in its response last year and that stronger legislation is required to make greater progress." 
"The extensive conversations we had with a wide range of communities throughout 2021 and 2022 informed our views of what changes are needed to strengthen the position of Gaelic in Scotland.  These conversations also contributed to the development of the next National Gaelic Language plan which will be published shortly."
"We also welcomed the recognition that Bòrd na Gàidhlig requires more resources in order to increase our impact currently. Any additional responsibilities which arise from new legislation will create changes to our functions and structures, again requiring a suitable resource to deliver what is expected."
"There was strong alignment between some of Bòrd na Gàidhlig's recommendations and those of the others who contributed to the consultation, such as:
–           A stronger statutory basis for Gaelic language plans enabling greater impact and increased accountability.
–           legislation to create the right to Gaelic-medium education (GME).
–           Stronger management and greater accountability for GME requiring Local Authorities to plan development and report on progress annually.
–           Increased support for the recruitment and particularly retention of GM educational staff for early-years, primary and secondary provision.
–           The importance of economic and social issues in retaining and attracting young people to the islands."
"Both this report and our own consultation show the interest there is in the future of Gaelic and how important it is in island, rural and the urban areas of Scotland."
"There is a desire in both reports for Bòrd na Gàidhlig to be more open and transparent and to show our progress on the work we are currently delivering. This is something we have been developing over recent years with much more transparency and accountability across the organisation."
"We look forward to continuing our work with our partners across the public sector and in communities to support greater growth for Gaelic."