Information Session – Director of Education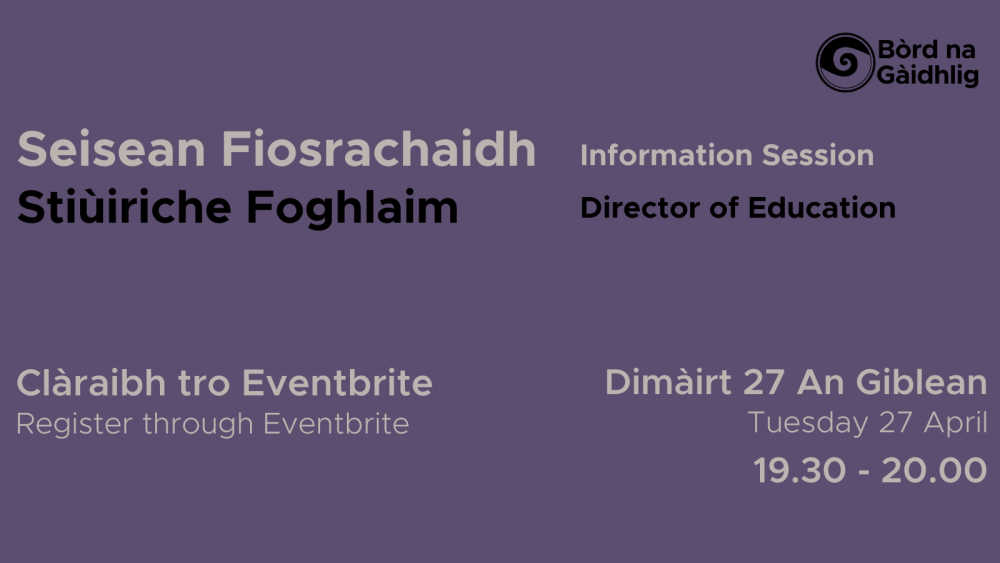 Tuesday 27 April, 19.30-20.00, Microsoft Teams
Bòrd na Gàidhlig welcomes professionals with an interest in the Director of Education post to an information session with the Director of Education (present), Education Manager and Ceannard (CEO).
This is an informal opportunity to find out more about the job and the responsibilities of the education team
The session will be streamed live on Teams with the option to post questions in the chat box function.
Register through Eventbrite to take part: https://www.eventbrite.co.uk/e/seisean-fiosrachaidh-stiuiriche-foghlaim-registration-151184897097
Should you have any questions regarding the session, please send an email to corporra@gaidhlig.scot.
As this is a Gaelic essential post, the event will be in Gaelic.

Update: Registration for this event has closed.