Initial Findings from Nationwide Consultation Ahead of Updating the Gaelic Language Plan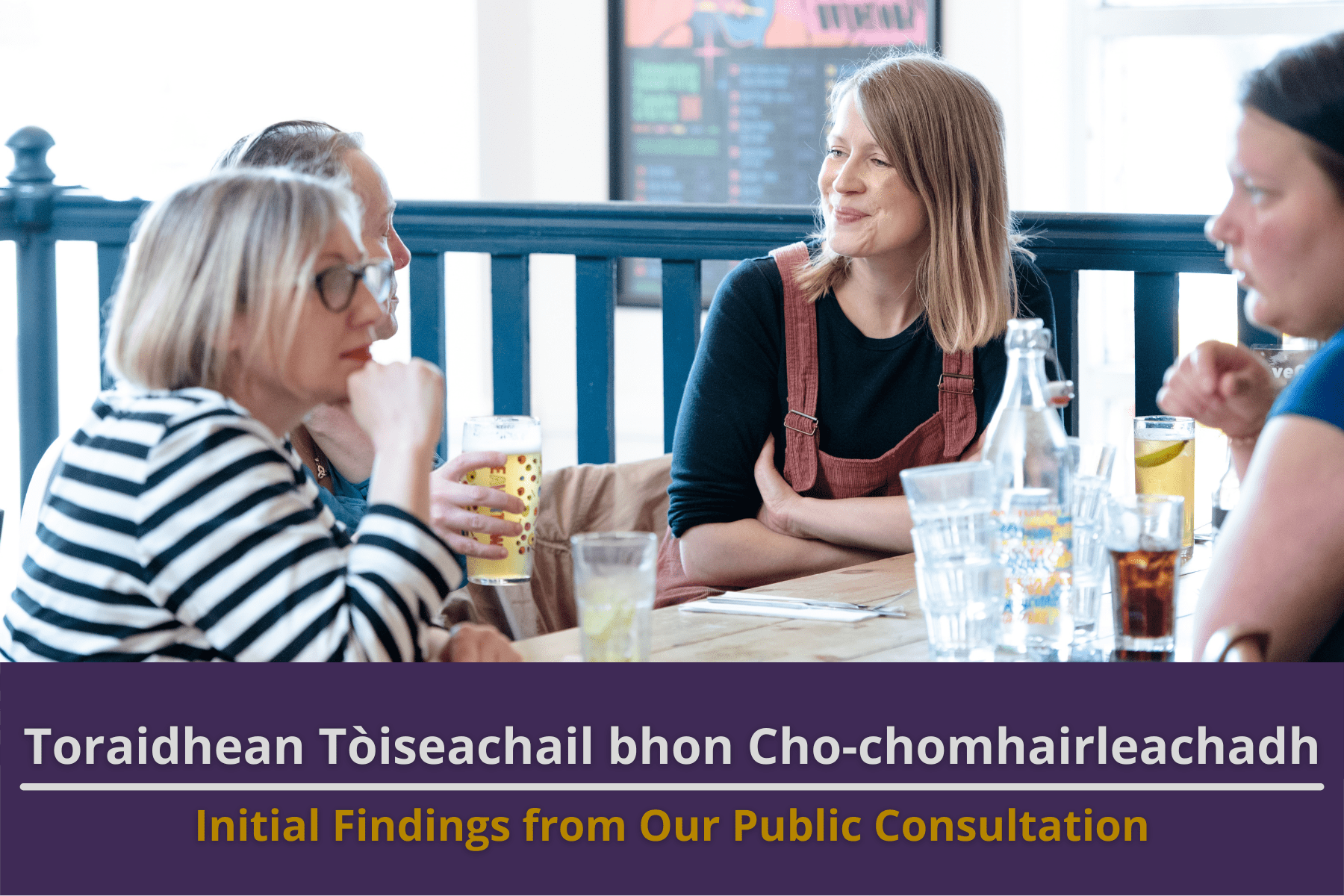 Bòrd na Gàidhlig has unveiled the initial findings from a nationwide consultation which will help shape the latest stage of the National Gaelic Language Plan.
The consultation focused on the ambitions, direction, and themes for Gaelic, with Bòrd na Gàidhlig seeking input and feedback on the draft plan which sets out the next five years for the language.
Over 250 responses were received following an extensive programme of community meetings, both in-person and online, across Scotland.
The majority (65%) of organisations and individuals who responded agreed with the direction of the draft plan, which has a particular focus on increasing the use of Gaelic and its learning.
Bòrd na Gàidhlig also received positive feedback on increasing the number of initiatives to raise confidence when using Gaelic, as well the importance of Gaelic education in revitalising the language for both fluent speakers and learners.
Feedback reinforced that Gaelic education should happen in context of other developments, including the establishment of Gaelic Hubs, a greater online presence, as well as a greater media profile – including an extended service from BBC Alba. GME should also be developed and promoted by local authorities, while links with communities must be strengthened.
The consultation also indicated the need for an increased emphasis on the wider context of Gaelic development – including societal issues affecting communities in island and rural areas, and those in towns and cities.
Other responses support the Bord's continued focus on increased usage of Gaelic in island, rural and urban communities. As it stands, around one quarter of Bòrd na Gàidhlig development funding currently enables the creation or maintenance of around 60 Gaelic officers – 46 in island and rural communities and 14 in urban areas.
Elsewhere, feedback on the structure of the plan highlighted the need for an increased focus on targets, and the requirement for information on progress to be placed earlier in the document.
Mairi MacInnes, Chair of Bòrd na Gàidhlig, said:
"It was very apparent during all the public meetings and the majority of the responses that there is real enthusiasm for the language and a developing understanding around how important the National Plan is in securing the future of Gaelic for everyone in Scotland and beyond.
"We look forward to using the findings to inform our final draft ahead of submitting to Scottish Ministers and would like to thank everybody who took the time to take part in the consultation process."
The National Gaelic Language Plan will now be revised in light of the consultation and will be submitted to Scottish Ministers for their approval with the aim of publication in April 2023.