New partnership between Bòrd na Gàidhlig and Community Land Scotland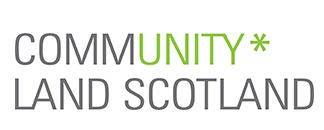 A new partnership between Bòrd na Gàidhlig and Community Land Scotland announces funding for Gaelic development by island community landowners, heritage and other trusts
With some 75% of the people living on community owned land in the Western Isles, and strong links between land, community and Gaelic language and culture, the National Plan for Gaelic contains a commitment to establish a fund, in conjunction with Community Land Scotland (CLS), which supports strengthening the use of Gaelic.  This fund contributes to three Scottish Government strategies – increasing the use of Gaelic, community land ownership and community empowerment.
This pilot, agreed by Bòrd na Gàidhlig, will provide funding at three levels – up to £5,000, up to £15,000 and up to £30,000, with total funding of £125,000 altogether.  The scheme will be open to community trusts, not just land-based, in the Western Isles and the islands of Highland and Argyll & Bute Council areas.   Each trust will be required to create a simple plan which shows how their work will increase the use, learning and promotion of Gaelic in their areas.
Decisions on funding will be made by a panel of representatives drawn from different areas and sectors.  In this way, the scheme will ensure community-based decision-making.
The first stage in the pilot will be the recruitment of an officer who will work with CLS to both strengthen Gaelic in CLS's own work and its membership and to support applicants to develop and deliver Gaelic development projects.
Mary MacInnes, Chair of Bòrd na Gàidhlig, said:
"This scheme demonstrates Bòrd na Gàidhlig's long-standing commitment to the Gaelic communities of the islands and the strengths that are well-demonstrated by community groups.
We are pleased to be working in partnership with such a well-regarded organisation as Community Land Scotland and the community trusts which are so important in linking land, language and culture."
Deputy First Minister John Swinney said:
"Gaelic language and culture is embedded in many of our rural areas and it is essential that we find new ways to protect and support those living in these communities.
"I welcome this new initiative by Bord na Gàidhlig and Community Land Scotland which I am sure will benefit those living and working in our Gaelic communities."
Ailsa Raeburn, Chair, Community Land Scotland said:
"At Community Land Scotland, we welcome working in partnership with others to strengthen the community sector across Scotland. This exciting new partnership with Bord na Gàidhlig will help community landowners and heritage trusts across the islands, strengthen and celebrate their Gaelic culture and language and we are really looking forward to seeing a good range of innovative ideas coming forwards."