Questionnaire: Gaelic Usage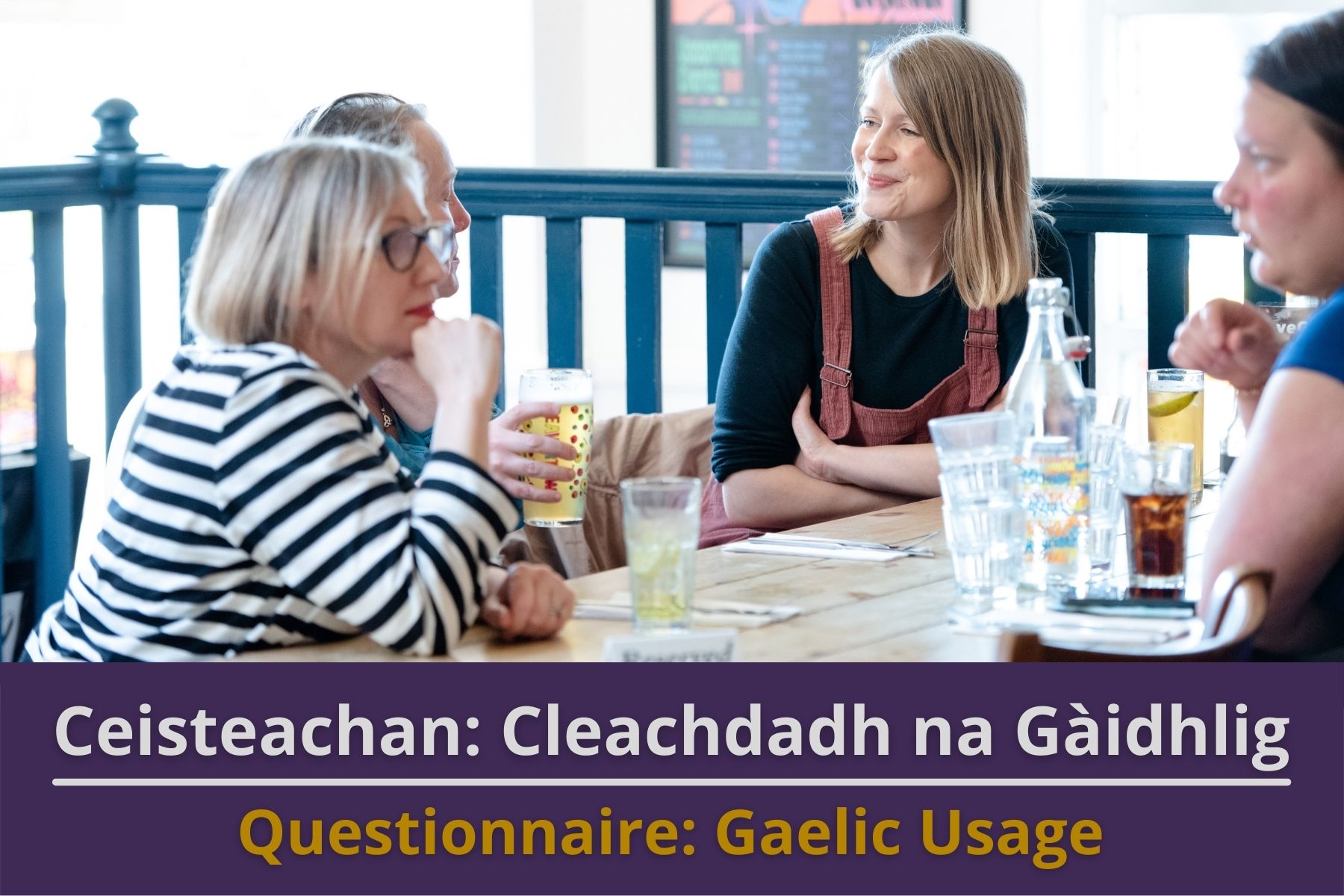 An independent review is being carried out just now on the current National Gaelic Language Plan, led by Sabhal Mòr Ostaig. As part of this work, they are researching Gaelic usage.
We're looking for anyone with a little or a lot of Gaelic to fill in our Gaelic usage survey as part of this review.  This survey is open for 24hrs (from 8pm on Sunday 19th to 8pm on Monday 20th June) and can be filled in here: https://bit.ly/CCnG2022
These answers will contribute to SMO's report which will be released in the coming months.
**Privacy Policy**
https://www.gaidhlig.scot/wp-content/uploads/2020/12/Privacy-Notice-NGLP-23-28-Questionnaire-GE.pdf